CHARLESTON, W.Va. — Superstorm Sandy moved through West Virginia 10 years ago this week and produced heavy amounts of snow.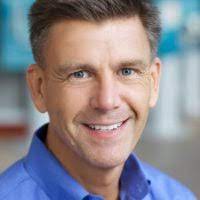 Phil Moye, spokesperson for Appalachian Power Company, was working at the time and told MetroNews the storm knocked out power to about 150,000 customers in West Virginia.
"It brought down a lot of trees because it was heavy snow," he recalled. "Some of those trees had been weakened earlier in the year by the Derecho storm that came through so it was quite a lot of work to get everything restored."
The Derecho occurred the same year in June 2012.
Moye said the company was still recovering from that storm by the time Sandy hit.
"We lost probably half a million customers in the Derecho and had to replace a lot of equipment and had a lot of work to do after that storm," he said.
The most interesting memory Moye has about the Sandy storm is how it dumped snow, not rain, at a time when families were preparing to go trick-or-treating. It didn't happen in the middle of winter.
"You would look around and see Halloween decorations, pumpkins, witches and ghosts and they're all just covered in this deep snow. It was kind of eary and odd. You don't normally see that depth of snow around Halloween," Moye said.
When snow typically falls in the winter months, Moye said there are no leaves on the trees and they don't collapse as easily. The situation was much different back then.
"There's still trees with leaves on them and so when you add that to the heavy snow, it probably did more damage than a similar storm would've in December or January," he said.
Though Sandy hit West Virginia as a snowstorm, on Oct. 29, 2012 the storm made landfall northeast of Atlantic City, N.J. as a post-tropical cyclone which packed hurricane-force winds. Parts of New York City were flooded.
In some parts of West Virginia, residents went two weeks without power.