After a fierce battle with Gov. Jim Justice over a constitutional amendment, the Senate Finance chairman says the new 30-member caucus will be under no obligation to consider any policy the governor backs.
"He has come out and disenfranchised himself and his ability to deal honestly with this Legislature," said Senate Finance Chairman Eric Tarr, R-Putnam. "Frankly, I don't think the Legislature should be wasting that valuable time in the governor meddling in a strong conservative agenda."
The conflict between the governor and top lawmakers, all Republicans, is related to their opposing positions on a property tax amendment that citizens voted down this week.
During the governor's many stops around the state to campaign against Amendment Two, he characterized the lawmakers who backed the measure as motivated by political ambition and supported by out-of-state corporate interests. "You've got the lobbyists with the money and they're buying the legislators and promising the next office, election, campaign donations or perks," Justice said at his last stop in Monroe County.
Amendment Two would have given lawmakers the authority to exempt personal property taxes on people's vehicles and also on what businesses pay on their inventory, equipment and machinery.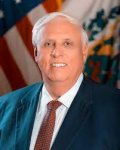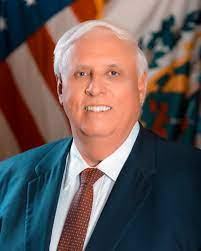 Justice argued that local governments would lose their own financial authority and wind up dependent on state government for funding. As an alternative, he pushed a tax credit concept and vowed to send it straight to the Legislature at the start of the next regular session. The governor regularly said legislative inaction on such a break would constitute political suicide.
"I will send up a bill on day one of the session in getting rid of the car tax forevermore," Justice said Wednesday on MetroNews "Talkline."
Tarr countered that lawmakers have such majorities that there's no reason to be concerned about the governor's priorities or his veto power.
"It's not necessary any more," Tarr said, saying the governor's recent positions reflected his original Democratic Party affiliation.
"It takes a simple majority to override vetoes. We can get the budget out in plenty of time to override line item vetoes. There's not a thing that we actually need (from the governor) to pass legislation to get it through."
.@EricJTarr4WV, a strong supporter of Amendment Two, has had some time to gather his thoughts following Amendment Twos defeat. What does Senator Tarr think about it? What is next? He joins @HoppyKercheval. WATCH: https://t.co/yCFQ3nEhk6 pic.twitter.com/PjHAUudhwj

— MetroNews (@WVMetroNews) November 10, 2022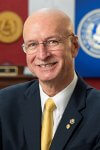 Senate President Craig Blair, R-Berkeley, said a day ago that he would need to consult the entire caucus about an issue like the governor's car tax credit. But his own position is skepticism.
The Senate President noted that the process would be to pay personal property taxes to the local government as usual, then make note of that payment when filing a personal income tax return and finally get compensation for the personal property tax payment.
"I don't know about my caucus but from my standpoint it's a silly bill. Craig Blair doesn't think much of it," Blair said.
He added, "The governor should have learned in the past that you just can't come up with stuff and say 'This is what I want' and expect the Legislature to do it."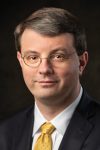 House Speaker Roger Hanshaw, on Election Night, said the governor will continue to be an influential figure because he is the elected leader of the executive branch.
"The governor of West Virginia is never irrelevant, so let's start with that," said Hanshaw, R-Clay. "The state's chief executive is our governor. The state's chief executive has the role of running the executive branch, so certainly I'll never say that person is irrelevant in any way.
"We must work together. That's what the people expect of their elected leaders. So I'm not now or ever going to say we won't work with anyone. Our job is to do the people's business."