MORGANTOWN, W.Va. — Senate Bill 268, relating to changes to the Public Employees Insurance Agency (PEIA), awaits the governor's signature.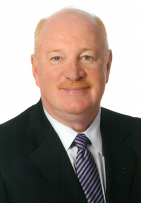 On WAJR's "Talk of the Town," West Virginia Education Association (WVEA) President Dale Lee said the legislation requires workers to pay for the last three years of no premium increases.
"The governor for the last three years has put money in a reserve fund because he said there would be no premium increases on his watch, and there have been no premium increases," Lee said. "Now, this bill requires us to go back and pay for the three years that the money was put in."
While lawmakers approved a $2,300 pay raise, the bill comes with a 25 percent premium increase and a $147 monthly charge if an employee adds a spouse to the plan. According to Lee, for some, the raise will be consumed by the cost increases, and for others, the raise might not cover the increases.
"A pay raise to me is when you see an increase in your salary," Lee said. "If they wanted to do this and say no increase in PEIA and no increase in your premium, then you give the pay raise plus the amount the premium will increase, but they didn't choose to do that."
Lee said his membership is not only frustrated by the changes but also by the lack of transparency as it moved through the Senate. Lee said it wasn't until the bill went to the House of Delegates that premium and cost increases were released.
"This bill passed through the Senate Finance Subcommittee, the Senate Finance Committee, and the Senate Floor with no numbers available to us," Lee said. "We were asking for three weeks."
Lee said until PEIA is funded through the general fund, there is uncertainty, and these changes only complicate the growing teacher shortage.
"In 2018, there were 728 positions across the state that didn't have a certified teacher in them," Lee said. "That number has grown to over 1,500 this school year, and my projection is it could be as much as 2,000 or more next school year."