This week, the oversight board with many of its members named by Gov. Jim Justice will make final decisions about cutting faculty and academic programs at West Virginia University.
Justice, responding to a question during a briefing today, indicated he largely supports the university's belt tightening, which has drawn national scrutiny and prompted a faculty vote of no-confidence in President Gordon Gee.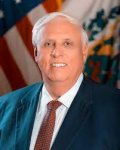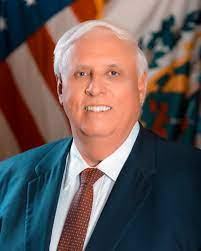 "I have all the confidence in the world in President Gee and the board of governors that WVU will get their house in order and everything, and we'll move forward," Justice said today.
The cutbacks are happening because WVU faces the likelihood of being down $45 million this year — potentially growing to $75 million over the next five years if steps aren't taken to control costs.
University leaders are dealing with the shortfall with a tuition increase of about 3 percent, the use of some financial reserves and by cutting employees and programs.
Following an appeals process, the West Virginia University Board of Governors will meet at 10:30 a.m. Thursday for a public comment period. Then, starting at 9 a.m. Friday, the board of governors will gather again for a meeting that includes voting on final recommendations on what university officials are calling an academic transformation.
The board will consider recommendations that could result in a reduction of 147 faculty positions. And the board will consider various recommendations for 130 academic programs. Potential actions include keeping programs intact, maintaining programs but with fewer faculty members, recombining programs so that they collaborate in some way or fully discontinuing programs.
The board making the final decisions has been shaped heavily by Justice.
One member, Bray Cary, was senior adviser in the Justice administration. Another, Elmer Coppoolse, is chief operating officer at The Greenbrier resort that Justice's family owns. Alan Larrick, an accountant from Beckley, was Justice's first Lottery Commissioner.
Charlie Capito, a finance executive, was also appointed to the board by Justice. His wife, Senator Shelley Moore Capito, and son, gubernatorial candidate Moore Capito, each have endorsed Justice's campaign for U.S. Senate.
Additional Justice appointees on the board include the chairwoman, Taunja Willis Miller, and vice chairman, Richard Pill, as well as Patrice Harris, secretary of the board of governors.
Justice, at a Wednesday news briefing, expressed support for the changes at WVU. The governor generally dismissed the idea of increased state financial support to help the land grant institution navigate its turmoil.
"I am welcome to ideas. I do not think there is an appetite from the standpoint of the leadership in the Legislature at this point in time to, basically, bail out WVU," Justice said.
The governor indicated the state might need to be a backstop, but "what we really need to do is let WVU have the time to get their house in order. I mean there is absolutely no question that what has happened is some level of bloating in programs and things that maybe, just maybe, we ought not be teaching at WVU."
Justice, like WVU officials, dismissed the idea of using state surplus to cushion the university because the costs are anticipated to be ongoing in future years. The governor did not address the possibility of more solid financial support for the university on an ongoing basis.
"The problem with using one-time money is we can maybe help a situation for one time, and then what happens is, if the house is still not in order, the house comes tumbling down," Justice said. "So let's give them time. Let's let them know we're standing in the wings, and we're going to always be supportive of our great university but they need to get their house in order."
Democratic Delegates from Monongalia and Marion Counties, which include the communities WVU, have called for a special session to address the university's budget shortfall.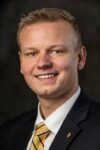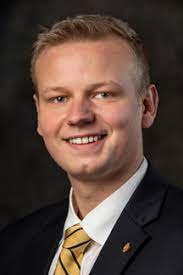 Delegate Joey Garcia, D- Marion, Delegate Anitra Hamilton, D- Monongalia, Delegate Evan Hansen, D- Monongalia, and Delegate John Williams, D- Monongalia, are asking the governor to call the Legislature into session to support West Virginia's flagship institution.
"We want some time to be able to consider the proposed cuts that are being made," Williams said today on MetroNews' "Talkline."
Williams said state funding for higher education has been scaled back over the years, and inflation has exacerbated that.
"Historically, over the past two decades there have been cuts to higher ed. Higher ed is the whipping boy any time there's budget austerity that is the point of the day," Williams said.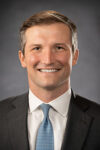 Delegate Moore Capito, Republican candidate for governor, said WVU bears the greatest responsibility in handling its own budget situation.
"They're making difficult decisions, but these are decisions that are going to preserve a university that plays a very large role in the economic success and educational success of our children," said Capito, R-Kanawha.
"I think what's going on right now is going to cause some growing pains, but it's necessary for the viability and success of a very economic and educational powerhouse in the state."