West Virginia University officials laid out plans to scale back student support services like libraries as part of a budget-cutting transformation. 
The campus support programs have received less public attention than changes to academic programs and faculty cuts, but university officials say they have been examining everything to close an estimated $45 million budget gap. Evaluation of 20 campus support programs started in May. There is no appeals process.
During an online presentation called a "Campus Conversation," WVU officials outlined the conclusions from an examination of programs including the libraries, Honors College, Office of Global Affairs, LGBTQ+ Center and the Women's Resource Center.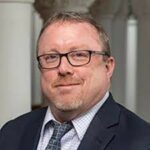 "Where needed we sought adjustments to gain that alignment by revising or narrowing missions and/or adjusting staffing levels, operating budgets and activities. Of course, the potential for cost savings where possible and appropriate was an important consideration in this task," said Mark Gavin, associate provost.
WVU officials characterized the proposed cuts to campus support programs as limited because most already have been scaling back or they were relatively small already.
"It is worth noting that many of these (programs) are already operating in an efficient manner, having realized operating budget and/or personnel reductions over the last several years. Many (programs) are also operating as minimally-staffed units with minimized operating budgets and appropriate missions," Gavin said.
"This is one reason there are not a lot of units being recommended for reduction. They have already taken theirs and they are about as slimmed down as they can be."
WVU hasn't yet completed its review of Institutional Research. Out of the 19 reviews completed, six received recommendations to continue at current levels of activity. Another 11 received recommendations to continue current levels of activity but with a specific recommended action.
Finally, two campus support programs are recommended to reduce their level of activity. "We are not recommending any discontinuances at this time," Gavin said.
The most prominent unit in line for cuts is WVU Libraries, which will develop a plan by Dec. 1 to reorganize operations and scale back by up to $800,000.
The library changes mostly will mean reduced employment. Notifications will be sent to those affected between Dec. 8 and 15, according to WVU.
Libraries will also look for opportunities to condense physical spaces across locations on the Morgantown, Health Sciences and regional campuses, and to reduce space needs within facilities, but changes will not result in any facility closures.
WVU's library system includes a complex downtown, at Evansdale, a Health Sciences library and the Law Library as well as the West Virginia & Regional History Center and Special Collections, the Charleston Health Sciences Library and libraries at Potomac State and WVU Tech.
In a WVU news release, the dean of WVU Libraries said staffing cuts will be difficult but necessary under the circumstances. She emphasized that materials will not be cut.
"Library materials and services are critical to the success of our students, faculty, staff and community and we will not compromise them. That's why I worked with the Provost's Office to determine how we could realize up to $800,000 in savings without affecting our materials budget," said Karen Diaz, the library dean.
"While necessary as part of the Academic Transformation process, this was not an easy decision. It will mean that we must rethink how we are organized to deliver our ongoing and evolving services that support research and teaching for the campus and will result in personnel reductions. We have a lot of work to do in a short time."
The other big change to a student support program will affect Teaching and Learning Commons, which provides teaching support and resources for faculty, graduate students, and postdoctoral fellows.
That will shift to a more focused mission around the development of instructional skills including mentoring faculty and instructors, providing training workshops and supporting the scholarship of teaching and learning.
So, other units will absorb responsibilities for classroom technology, instructional design, badging and micro-credentialing, and Zoom and related functions.
Some units will be preserved but with some specific recommended changes.
For example, Career Services has been identified as an area that actually needs more investment for student success. It is currently understaffed due to some vacancies that have not been filled, WVU officials concluded. WVU will examine what the appropriate staffing level is and also how the Career Services Center could better coordinate with the recently launched Purpose Center.
"Career Services is an efficiently-run unit," Gavin said.
Other campus support programs were recommended for no changes at all right now. Those include the Center for Veterans, Military and Family Programs, the Center for Excellence in STEM Education, the LGBTQ+ Center, the Women's Resource Center, Community-based Testing Center and University Testing Center.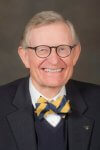 President Gordon Gee provided opening remarks for today's announcements, again saying the university has to change to provide better grounding for the future.
"We must begin to move forward, and for those affected we will do all we can to support you. We understand how deeply this will affect our community, and we'll provide various services that will help during this time of transition," Gee said.
"We will continue to evaluate other areas of the university to maximize efficiency. We're in the process of doing that at this very moment."