UPDATE: (8:44 p.m.) — The northbound lanes of the West Virginia Turnpike have reopened after being shut down for most of the day following a tractor-trailer wreck Thursday morning.
The state Department of Highways said crews will continue to work into Friday morning with cleanup of the highway.
CHARLESTON, W.Va. — Crews are working to get the West Virginia Turnpike reopened as quickly as possible, but it may take a while before an all clear is given following a Thursday morning crash.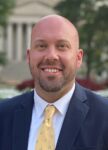 According to Parkways Authority Executive Director Jeff Miller a tanker truck lost control and overturned in the northbound lanes, forcing a closure in both directions. The wreck happened around 6:40 a.m. between the Mossy and Mahan exits.
"Because of that we've had to activate our Detour A, which I think most people in southern West Virginia are familiar with because of a similar haz-mat incident a few years ago. It is the same detour," Miller said.
Southbound lanes of the Turnpike have reopened, but delays are expected in the area of the crash site.   Northbound traffic remains detoured at Beckley north to Sutton on U.S. Route 19 and then back to Charleston on I-79 southbound.  It may take several hours before the northbound traffic flow resumes.
The truck hauled 4500 gallons of ammonium nitrate solution. Miller said fortunately it's been contained to the northbound lane and the cleanup is already underway.
The West Virginia Department of Environmental Protection is on the scene and says the spilled material has been contained to a pooling area and is being pumped out.  The chemical is primarily used as a fertilizer in agriculture applications.  The containment area is a nearby ditch with additional areas carved out to keep the material from further migrating.  Evergreen Environmental is the crew on scene handling the cleanup. No evacuation orders have been issued.
"It's contained to the wreck site. We were able to move in pretty quickly with heavy equipment and excavators to dam up an area to prevent that from causing any further leak toward any streams or creeks," he said.
An environmental cleanup crew from Huntington is due to arrive this morning to work on the cleanup. Miller anticipated the southbound lanes would reopen mid-morning with periodic closures during the cleanup process. The northbound lanes will be closed and traffic detoured at Beckley for much of the day.