Huntington Mayor Steve Williams announced last month that he is running for the Democratic nomination for Governor, and yesterday he filed his pre-candidacy papers.
Ben Salango, the 2020 Democratic gubernatorial nominee, has decided not to run again, which leaves Williams as the Democrats best hope to secure the Governor's seat.
Williams' path to a potential victory is narrow. West Virginia is a deeply red state. Republican voter registration continues to expand while the number of Democratic voters contracts. And if Donald Trump is the presidential nominee that will benefit down ballot Republicans.
I spoke with a state Democratic consultant and supporter of Williams who asked not to be named and asked him to lay out a path for a long shot win for Williams. Here is what he said: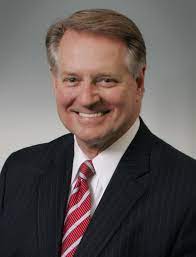 –First, Williams must be independent of the national Democratic Party. Much of the national party's agenda is too liberal for many West Virginia voters. Williams will need moderate voters, regardless of party, who will back him. That also means Williams will have to establish his differences with President Biden on some issues.
–Second, Williams needs a unique platform. What is it about him that sets him apart from his Republican opponent? This gets back to the first point. Williams may be a Democrat, but he has built a reputation during his three terms as mayor as non-partisan when it comes to getting things done.
–Third, build on his record as mayor. When Williams took over the city it was on the verge of bankruptcy. During his tenure the fiscal soundness of the state's second largest city has been restored and its bond rating has improved. The consultant said Williams must explain to voters how his successes in Huntington demonstrate how he can lead in solving state problems like the overburdened foster care system and corrections.
–Fourth, Williams needs the Republican candidates to have a bitter, expensive primary to wear down his General Election opponent. That will drain resources from the nominee, who will also have been the subject of plenty of negative ads. Meanwhile, Williams will have an effortless route to his party's nomination.
–Fifth, he needs to raise money, and that is never easy. Potential state donors may be reluctant because they know Williams is a long shot. However, Williams' role on the leadership team with the U.S. Conference of Mayors has put him in contact with a national network of individuals who he will be asking for help.
Maybe point five should have been the first point, because if Williams cannot raise a lot of money, the first four don't matter.
The final take from the consultant was somewhat counterintuitive; Williams is not expected to win, and that is liberating. The pressure is off before the race even gets rolling. Williams can chart his course based on the five objectives, most of which must feel natural to him after his tenure as mayor, and see where it leads.
That could make for an interesting campaign and a legitimate choice for West Virginia voters in November 2024.