Enter a photo of your trophy to Win!
The 2022-2023 Grand Prize Package:
Includes: Element 100s 10′ sit-on-top kayak, paddle, dry bag, fishing rod holder.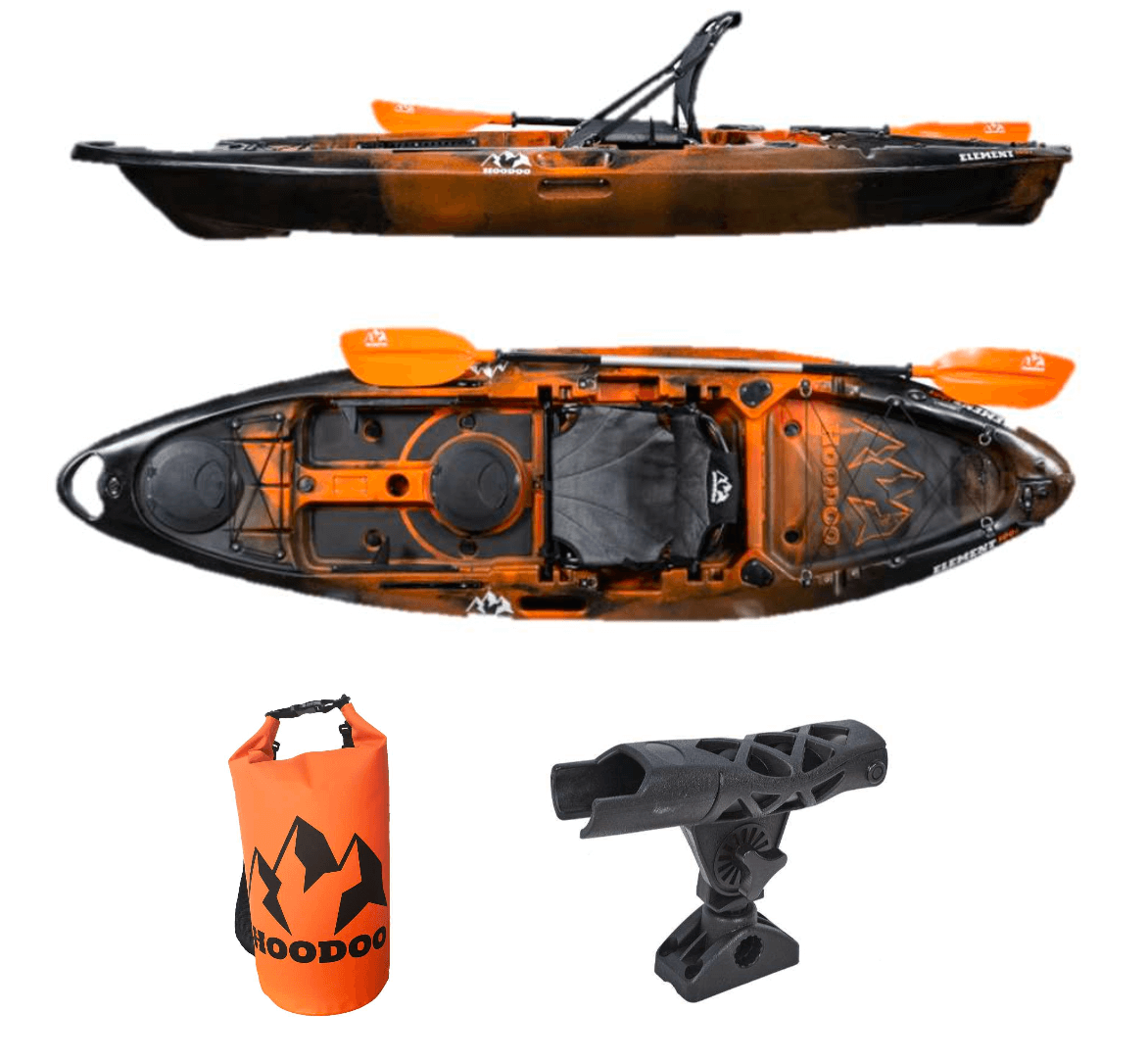 The Monthly Prizes:
October:  Hoodoo Apparel Package
Includes: Camo waterproof jacket, camo hat, hoodie, UV resistant long sleeve fishing shirt.
November: Hoodoo Blue Beverage Package
Includes: 32oz water bottle, 30oz tumbler, 20oz tumbler, 12oz wine tumbler
December:  Hoodoo Fishing Package
Includes: Large waterproof fishing gear bag,  stainless steel fishing plies, 9″ floating fishing grabber, UV resistant neck gaiter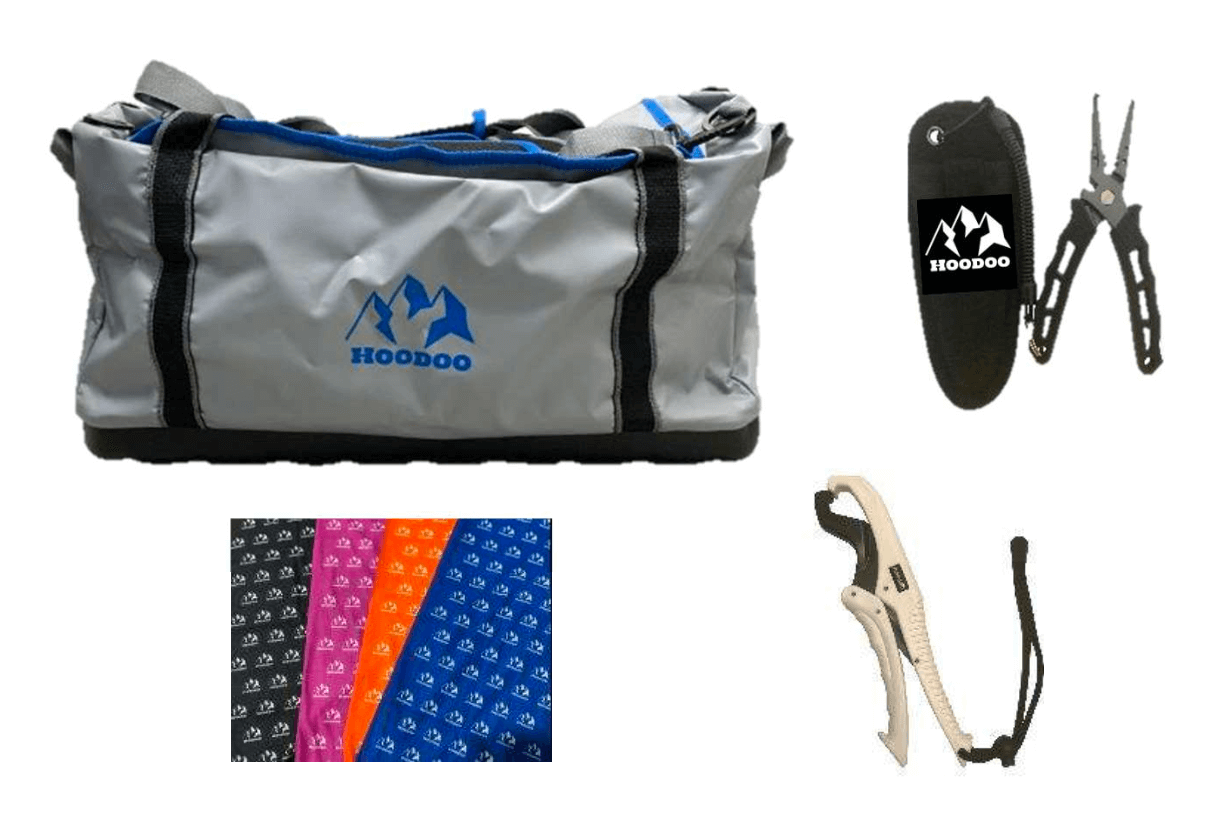 January: Hoodoo Cooler Package
Includes: 22qt sub-z cooler, cooler divider/cutting board, cooler basket, 6-pack koozies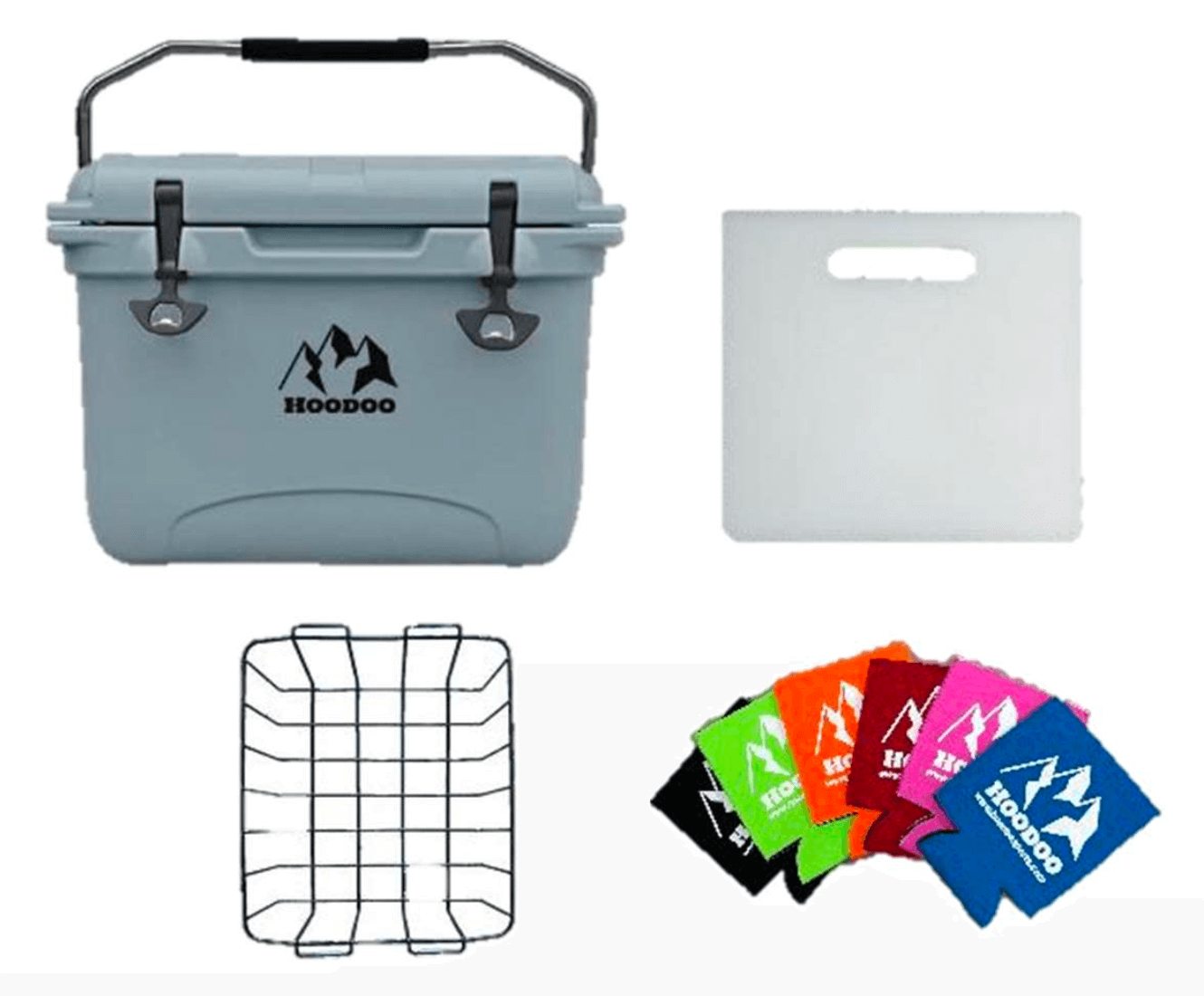 All Monthly Prize Winners are eligible for the Grand Prize!
---