CHARLESTON, W.Va. — The state Public Employees Insurance Agency Finance Board voted Tuesday to freeze the current health insurance plan for state workers until June 30, 2019, a move that deals, at least partly, with concerns aired by teachers who are scheduled to go on strike later this week.
PEIA Executive Director Ted Cheatham told reporters afterward he still doesn't know where the $29 million to finance the freeze will come from.
The House of Delegates has approved a bill to fund the freeze from the state Rainy Day Fund but the state Senate has yet to sign off on that plan. Gov. Jim Justice hasn't announced where he believes the money can be found.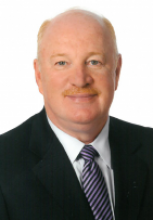 West Virginia Education Association President Dale Lee thanked the finance board for taking the plan that was supposed to go into effect on July 1 off the table in favor of the freeze. Lee also thanked the governor and lawmakers. He used the opportunity to once again call for a permanent funding fix for PEIA.
"We have to come up with a funding source. There are a couple of bills out there right now that address funding sources but those are speculative funding bills," Lee said.
The House Finance Committee originated a bill Monday that would for the next 10 years use 20 percent of any state budget surplus to fund PEIA. The Senate passed the sports betting bill Tuesday that puts some of the projected gambling revenue toward the program.
"An unpredictable stream of revenue is difficult to work with," Cheatham said. "I do think the legislature and the governor should be looking at a way to drive a financial stream to PEIA in the long-term. This is a state employees benefits package."
Lee said teachers want a voice in that future decision.
"We are more than willing to roll up our sleeves and go to the table and help solve the problem and I know you are too," Lee told the board.
The freeze means what state workers pay in premiums and deductibles won't change at least through the next 17 months.
"If you don't do anything you stay right where you are," Cheatham said.
Teachers and other state workers began expressing concern about proposed changes to PEIA in public hearings that took place last November. The changes included reducing the number of salary tiers that determine premiums, a total family income component to premiums and a Go365 program. Now none of those changes will go into effect.