CHARLESTON, W.Va. — In a speech that featured not a single prop, Gov. Jim Justice laid out a vision for the coming year that takes advantage of West Virginia's improving revenue picture.
Justice again promised average 5 percent pay raises for most public employees and proposed increasing an influx of money to shore up insurance for public employees to $150 million.
He also introduced a program called "Jim's Dream," meant to help with treatment for addiction and job training. Justice lamented West Virginia's continuing struggles with opioid addiction and promised to double down on efforts to help.
"Just give me a chance to fix it. I can get it done. I want the ball," he said.
With "Jim's Dream," the governor envisions people going to treatment for free, going into job training and being willing to take drug tests. He described a $20 million expenditure to buy the equipment for training.
"It's going to take some money to do this. Not all the money in the world," he said.
MORE: Revenue improvement helps Justice's budget options, including raises
The governor advocated the elimination of two taxes — the income tax on Social Security income plus the property tax on business and inventory.
The remarks about the Social Security tax prompted a bipartisan standing ovation. Eliminating the tax is estimated to cost about $50 million. Justice's staff earlier said less than a third of Social Security recipients are taxed on their earnings but that eliminating the tax would put West Virginia in line with most other states.
Eliminating the property tax on business and inventory would be a heavier political lift. This is actually the second year in a row Justice has pitched this. Last year it was called "Just Cut Taxes and Win," but it did not emerge from committee.
That tax category brings in about $140 million in annual revenue.
Moreover, as a property tax, it's embedded in the state Constitution. Changing that would first require two-thirds majorities of each house and then a statewide vote. Putting it to a vote, likely during the 2020 General Election, would buy some implementation time.
Democrats responding to the speech said they are wary of eliminating that tax without a clear way to make up for the revenue.
"I can tell you getting rid of the business and inventory tax is going to cost a lot of money," said House Minority Leader Tim Miley, D-Harrison.
Republicans rose for a standing ovation when Justice spoke of eliminating the business and inventory tax.
"I was the standing ovation to start with, screaming at the top of my lungs," said Senate Finance Chairman Craig Blair, R-Berkeley. "I believe in this."
Blair contends the tax's elimination would prompt manufacturing investment in West Virginia, leading to greater economic gains.
"We've got to have the manufacturing jobs come back. When we do that, it straightens out the revenue streams that we have coming into the state of West Virginia, and it gives us an opportunity for every other problem we have — whether it's opioids or unemployment, whatever it may be — to put 'em back to work."
Justice advocated for more additional spending too.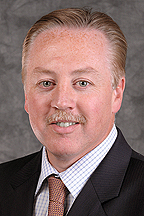 House Finance Chairman Eric Householder was carrying around a piece of paper where he had scrawled out the proposals and estimated costs.
"The governor has some lofty plans," Householder said, noting that it amounts to $4.65 billion from the General Fund, about $300 million more than last year. "There's a lot of moving parts in this budget right now."
The governor proposed $14 million more for the Division of Tourism "because every dollar you put in just comes flooding back."
He endorsed an intermediate court of appeals, suggested to cost somewhere between $3 million and $12 million.
Over the course of Justice's hour-long speech some proposals remained vague.
To applause he said a portion of road bond money would be shifted from bigger projects toward improving secondary roads.
He indicated a desire to fix West Virginia's medical marijuana law, which has bogged down over questions about the legality of handling money, but did not specify a solution.
That still earned the governor credit with Miley: "I'm glad he said we need to fix our medical marijuana program."
Wanting to improve West Virginia's overloaded foster care system Justice asked, "Bring me solutions to what we can do." He proposed taking $10 million out of surplus and another $5 million from next year's budget to improve the Anthony Correctional Center.
Justice proposed extending Promise Scholarships to cover vocational education. The top priority for the Republican majority in the Senate has been providing grants for community and technical college students. It's unclear whether the two proposals compete or mesh.
The governor concluded his speech by wishing more people would buy into the idea that West Virginia can improve.
"Too many of our people still haven't heard the news. Too many of our people believe they really should just be 50th and stay 50th. Too many of our people need to hear the good things we're doing," he said.
The speech ended reflectively.
Two years ago, the governor evoked Frankenstein's monster to describe flatlining revenue. Last year, he called himself the state's coach and brought up the girls basketball team he coaches to help him cheer.
But this year there were no impersonations and no cheers.
"I meant it when I said I love you. And I do," Justice said.
And then the governor, who announced his re-election campaign two days ago, walked quietly through the crowd and on out the door.