CHARLESTON, W.Va. — U.S. Attorney Mike Stuart says his office is investigating the use of federal flood dollars in West Virginia following the catastrophic 2016 flood.
"Rest assured, my office is working with appropriate federal agencies to investigate the issues of disaster relief, and use of federal funds related to the historic 2016 floods and I can assure our citizens that any party that abused their position of authority, violated the public trust, or misused taxpayer dollars will be held accountable, if warranted," Stuart stated today.
Elaborating today on MetroNews' "Talkline," Stuart said the investigation was prompted not only by a recent state audit on how federal flood dollars were misspent in Richwood but also by broader, lingering questions over flood relief in West Virginia.
"It can't be lost on us reports of large amounts of money intended for flood relief not going to flood relief," he said.
Stuart confirmed he has spoken with Inspector General Offices with oversight of two different sources of disaster funding, the Federal Emergency Management Agency and the Department of Housing and Urban Development.
He would not elaborate on the stage of the investigation or any potential outcome.
"We don't enter any federal investigation with a belief we're going to head this direction or that direction," he said.
But he said there are aspects of flood relief to question.
"We do have suspicions, but I'd say that's all it is at this point," he said. "We've got a lot of work to do."
.@USAttyStuart joins @HoppyKercheval to talk about the investigation into the spending of flood relief funds. WATCH:https://t.co/wkudfIAoe1 pic.twitter.com/uKX2PRihtx

— MetroNews (@WVMetroNews) May 1, 2019
West Virginia's Department of Homeland Security and Emergency Management has acknowledged an in-person visit last week by a representative of the federal Inspector General for Homeland Security.
"Yes, it was about the Richwood Audit, projects occurring there, and FEMA reviews of closeouts to determine eligibility," stated Emergency Management spokeswoman Lora Lipscomb, in response to MetroNews questions.
The Inspector General was set up "to ensure integrity and efficiency in government." The office regularly questions if federal funding is used correctly.
The federal Office of Inspector General for Homeland Security has not yet responded to a separate confirmation request posed earlier this week by MetroNews.
A separate query to FEMA was referred to the Inspector General. During a background session last week with West Virginia reporters, FEMA officials responded to a question about a rumored Inspector General probe by saying their role simply would be informational.
The state audit of Richwood, released last month, concluded that of the $3.1 million available to the town from the Federal Emergency Management Agency, the majority was misspent or unaccounted.
Four arrests of local officials resulted from that audit. Three were embezzlement charges that related to the city's finances and handling of flood money.
That audit also recommended that West Virginia place more emphasis on oversight at the state level. It was one of three separate recent audits to make that kind of recommendation, and Homeland Security and Emergency Management has taken steps toward improvement.
"Potential misconduct and questionable action with project worksheets necessitates review by the FEMA Office of Inspector General and may result in disqualification of monies," the state Auditor's report concluded.
The 2016 flood killed 23 people, destroyed houses and ruined infrastructure.
"Many lives were literally turned upside down," Stuart stated. "To this day, the future remains uncertain for too many of our friends and neighbors."
West Virginia has drawn down millions of dollars in federal disaster relief funds, including Hazard Mitigation Grants from FEMA and, separately, Community Development Block Grants for Disaster Relief from the U.S. Department of Housing and Urban Development.
In addition to concerns about oversight, controversy has continued over the pace at which West Virginia is using those funds.
State lawmakers have been asking questions about those issues, including during a meeting this week of the Joint Legislative Committee on Flooding.
Delegate Dean Jeffries, the co-chairman of that committee, said there are so many questions about disaster relief funding that he is glad the state is receiving federal oversight.
"With the Inspector General involved or Mike Stuart involved, if that's what it takes that might be the solution," Jeffries, R-Kanawha, said today in a telephone interview.
"There's a lot of unanswered questions with money, things that aren't making sense. If this is what we need to get this out in the daylight, it's welcomed."
Jeffries said he had not earlier been aware of a federal probe. He is curious about the scope.
"I'm interested to see myself," he said. "It could be wide open or they could keep it minimum."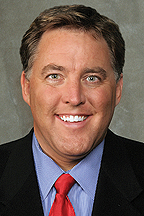 House Minority Leader Tim Miley, D-Harrison, reacted on MetroNews "Talkline" to revelation of the federal investigation.
"I can't say I'm surprised just because it's become such a hot topic of discussion and everyone wondering how and why $150 million given to the state hasn't been spent seemingly in any meaningful way."
Stuart's announcement made reference to the state's many troubles in his announcement sent out this morning to news organizations.
"Every available dollar for disaster relief must be spent on disaster relief.  Diversion, fraud, corruption or delay cannot and will not be tolerated," Stuart stated.
He continued, "Desperate communities and West Virginians depend on critical, limited dollars to assist in recovery.  Desperate communities and West Virginians need certainty that in a future disaster intended assistance will be delivered timely and spent properly.  West Virginians need to be reassured that federal law enforcement is now investigating this matter."