BECKLEY, W.Va. —  With the West Virginia Turnpike's toll plaza computer system due for replacement within a few years, the Parkways Authority Board is weighing its options regarding the future of revenue collection, in the context of a rapidly changing technological environment.
During the Sept. 5 public meeting of the board, representatives of design and engineering consulting firm HNTB presented and discussed possible choices to increase the efficiency of toll transactions on Interstate 77, including all-electronic tolling, which would eliminate toll booths, and open road tolling, which would utilize a combination of overhead gantries collecting tolls electronically and traditional toll booth plazas.
The implementation of either system in West Virginia would require significant infrastructural changes along the entire length of the Turnpike, in order to accommodate various software-based detection devices and cameras that are able to recognize transponders, license plates, and sticker tags on vehicles moving at highway speed.
Parkways Authority General Manager Greg Barr told MetroNews he wants a system that is adaptable to future technological advances, and said the most prudent strategy necessarily may lead to the inclusion of several elements of open road, all-electronic, and traditional cash tolls.
"There's pros and cons to all of this. For instance, the open road tolling concept requires miles of construction of new road. You've got to have merging lanes, and deceleration, acceleration. There's a huge capital cost to that," he said.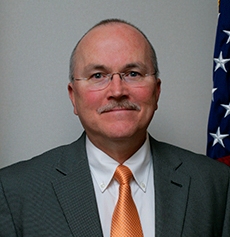 "When we put this system in, 10 years ago, our bonds were due to be paid off in 2019, and that was it. The statute said that when the bonds are paid off, the tolls come off the road. So, we didn't replace the whole system 10 years ago, we just replaced the components that we knew had to be replaced to get us through 2019. We have new bonds outstanding, now. They're 30-year bonds. Now, we're looking at short-term, mid-term, and long-term needs. There's a bigger horizon where we do have to plan for a longer future than just 10 years. So, we've got to really give a lot of thought and make sure what we invest in, now, will benefit us as we move forward into the next generation of toll collection."
Barr said a determination of the best fit for West Virginia must include consideration of certain factors that are more geographical than technological.
"It's driven by the customer base. Here, we're a rural toll road. We're not around a big city. So, most of our traffic is out of state, and they don't have transponders. As (the consultants) said, if you bill people a plate, you only collect 50 percent of the money. Imagine that, if we have $70 million in cash, and we said, 'Let's just starting taking pictures of their plate,' we'd lose $35 million," he explained. "The ideal way to get your money is to get it right then. You don't have to bill them.  And the way you get that is through transponder usage or some other mobile payment system that you can readily get your funds.
"The fact that we have so many out-of-state users that don't have transponders and pay cash, (all-electronic toll collection) would turn into a big accounts receivable for us to have to bill. So, some combination of cash, E-ZPass, and maybe some transition towards open road tolling, where feasible and cost-efficient. And at the same time, building in features such as enough fiber bandwidth to support video tolling by plate — if we move in that direction in the future — multi-protocol readers, so we can read multiple types of transponders and sticker tags that might travel travel through from other agencies."
Barr said he anticipates a follow-up presentation by HNTB consultants and a vote on a proposal by the board will occur before the end of the year.
The Parkways Authority is expected to begin soliciting bids from vendors in early 2020.