CHARLESTON, W.Va. — During his State of the State Address last Wednesday, Gov. Jim Justice introduced West Virginia Attorney General Patrick Morrisey by endorsing legislation protecting coverage for pre-existing conditions.
"Our citizens of this state deserve good stuff," Justice said. "One of the things they surely deserve is good health care coverage."
Morrisey, alongside state legislators, announced the West Virginia Healthcare Continuity Act the day prior; the bill would prohibit insurance providers from excluding coverage of pre-existing conditions if former President Barack Obama's health care law is no longer in effect.
The bill comes as West Virginia and 17 other Republican-led states are challenging the legal standing of "Obamacare;" a federal appeals court struck down its individual mandate in December, leaving the rest of the statute to a U.S. district court that previously ruled the entire law as unconstitutional.
"The governor understands what we've been talking about all this time," Morrisey said following the State of the State. "You can get rid of all the unconstitutional parts of 'Obamacare' and protect people with pre-existing conditions."
The 5th Circuit Court of Appeals ruled the penalty for not purchasing insurance was unconstitutional in light of Congress zeroing out the individual mandate as part of the 2017 tax law. The judges additionally told the U.S. District Court for the Northern District of Texas to review what provisions of the law can be separated from the individual mandate.
The district court struck down "Obamacare" and its individual mandate in December 2018.
Morrisey has previously told MetroNews that "Obamacare" has resulted in higher premiums for West Virginians; according to the Kaiser Family Foundation, premiums in the state increased by more than 123% from 2014 to this year.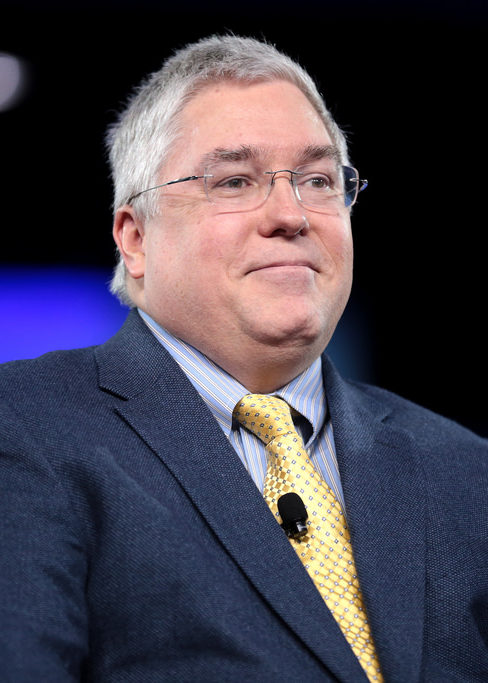 But Morrisey has also insisted people with pre-existing conditions or in need of Medicaid coverage should have their plans protected, even if "Obamacare" is scrapped.
"All the people that have been preaching doom and gloom for the longest time will be proven wrong as we've talked about for years," he said. "People will be protected if they have pre-existing conditions."
Jessie Ice, the executive director of West Virginians for Affordable Health Care, said she is "cautiously optimistic" following the bill's introduction.
"We are hopeful that any sort of legislation comes out of this is comprehensive and can reach the same level of protection that the Affordable Care Act does," she said.
Morrisey and Ice both said they believe the Legislature could pass the measure. Research from the Kaiser Family Foundation notes 37% of non-elderly West Virginians have a pre-existing condition that an insurance provider could decline.
Ice said covering pre-existing conditions is more than just requiring insurance companies to cover policyholders; providers also cannot raise premiums or sell coverage with benefit limits.
"It's a concern to lots of West Virginians, and therefore our Legislature," Ice said.
"We feel that any pre-existing condition bill that comes out of our Legislature ought to have these three points to it."
The proposed bill does not include protections related to Medicaid expansion. More than 154,000 people are enrolled in the state's Medicaid expansion program, and the state received $838 million from the federal government in fiscal year 2017 for the program. West Virginia contributed $38.2 million in the same period.
Morrisey said Medicaid expansion coverage will be addressed later in another measure.
"We're going to make sure there's continuity of care for people across the board, and people have to have confidence of that," he said. "It's very unclear what aspect of the law is going to be tossed out. I think we're absolutely right on the issue of 'Obamacare' and the individual mandate is unconstitutional. You can't force people to purchase health insurance against their will."
West Virginians also received federal dollars in the form of a premium tax credit. Low- to moderate-income families received $765 a month last year to purchase insurance coverage, totaling $162 million statewide.
"More than 17,500 West Virginians currently receive a subsidy on the marketplace," Ice mentioned. "Financially, this is a very big deal for West Virginians."
A coalition of Democratic states and the U.S. House of Representatives are asking the Supreme Court to review the appellate court's decision. The states — through California Attorney General Xavier Becerra — noted to the court an uncertainty of the health care law's future is troubling as state governments will be responsible for stabilizing health care markets.
It's that uncertainty that also worries Ice.
"It would be devastating for West Virginia for a partial or complete reversal of the ACA," she said. "For the time being, we're continuing to operate as if it's the law of the land — and it is — but still trying to make some moves to make sure West Virginians are protected."
As the legal challenge continues, Morrisey said state legislatures, including West Virginia's legislative body, should work to ensure current protections can continue.
"People with pre-existing conditions are going to get protection. The West Virginia Legislature has the chance to step up and do the right thing," he said. "And we get to get rid of that unconstitutional individual mandate."
The Republican states and U.S. Justice Department filed briefs Friday asking for the Supreme Court to reject petitions on expediting the legal challenge; Solicitor General Noel Francisco wrote justices should put off any ruling until after the appellate court's final verdict.