MORGANTOWN, W.Va. — Two members of the House of Delegates are asking Gov. Jim Justice to limit the May Primary Election to mail-in ballots only.
Delegates Barbara Evans Fleischauer and Evan Hansen sent Justice a letter Monday.
"We are very worried about the prospect of people going to the polls on Primary Election Day," Fleischauer said. "We think that would be dangerous especially because many of our poll workers are in the at-risk group."
Fleischauer said serious thought should also be given to mail-in ballots for the Nov. General Election because the final impact of the coronavirus in the Mountain State is not yet known.
Hansen said as the situation continues to develop action is necessary.
"We're learning more every day, that's one reason why we wanted to speak up," Hansen said. "We're learning more as we look around the world and see how the number cases and deaths is rising so rapidly."
Gov. Justice issued a stay-at-home order Monday that will take effect Tuesday night. Justice said he's not sure how long it will last.
Secretary of State Mac Warner received an opinion last week from state Attorney General Patrick Morrisey that said most any resident will be able to receive an absentee ballot under the health emergency clause in current state code. Warner's office began sending out ballots to residents who requested them last week. Warner does not support moving the election.
Hansen said the May 12 Primary is quickly approaching and it's important to act swiftly to avoid any confusion among voters.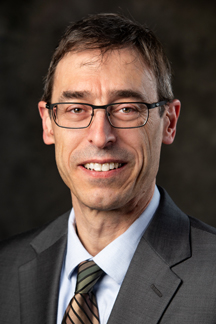 "If we wait too long and things are bad, or worse on election day or during the early voting period, then we're going to be faced with an impossible decision," Hansen said. "It might be like what happened in Ohio when the election was 'on' then it was 'off.'"
During the last legislative session, Hansen was the lead sponsor of House Bill 4742 that would have established a vote by mail program. Hansen said the program is modeled after successful programs in Oregon, Washington and Colorado. He said those states have increased voter participation and lowered the cost of elections.
In the letter, Fleischauer and Hansen ask the governor to establish a task force that would include the governor's office, the Secretary of State, the Attorney General, a bipartisan group of lawmakers from the House and Senate, county clerks and public health officials.