West Virginia teachers unions are not happy about changes to how coronavirus assessments are used to determine school status.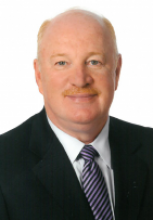 "We are angry that our state leaders continue to manipulate the color-coded map guiding the re-opening of school," stated WVEA President Dale Lee. "Employees and parents need to have a system with continuity and stability in order to make plans and facilitate
learning."
The WVEA statement went on to say, "The continued tweaking of our school reentry guidelines from day to day does not instill confidence in the system or in the leaders making the decisions. The changes do not seem to be based on processing information but simply devising ways around the current system to ensure in-person learning and athletic contests occur – regardless of the risks."
Both the WVEA and the American Federation of Teachers-West Virginia issued statements about changes that were announced earlier today by Gov. Jim Justice.
AFT-WV "questions the effectiveness of a constantly changing metric for school attendance" and continued to say "employees, parents, and students need a system they can trust and easily understand." AFT-WV's president is Fred Albert.
West Virginia has been adjusting a color-coded map that tracks the spread of coronavirus, affecting the status of school systems.
The colors have been determined by daily positive tests adjusted for 100,000 population.
Justice and other officials today introduced a new color, gold, that represents 10-14.9 cases of infection, adjusted for 100,000 population.
That's the lower end of what had been the orange category. Orange is now 15 to 24.9. Red, which causes an immediate halt, is anything above 25.
Justice said, "I strongly believe what we needed to do was tweak our color-coded system and add another bracket."
Counties categorized as gold may have classroom instruction with heightened precautions. The designation also means sports teams could compete against in-county opponents or teams from other gold counties.
Today's second change was the addition of another way to measure the coronavirus spread in counties.
Previously, counties were assessed by the average number of daily positive tests adjusted for 100,000 population.
Now there's a second way. That is a percent positive rate at the county level. That's the number of positive cases divided by the overall testing number.
Gold is defined as a positivity rate of 5 percent or less on a 7-day rolling average. Counties that are designated as gold can start to adjust to it immediately, Justice said.
The state Department of Education rolled out a new map immediately after today's briefing to show the changes. It was based on how last Saturday's dominant map would have depicted counties if the gold designation had been in place at the time.
The Saturday evening map, which dictates school status, is based on information through midnight Thursday.
So, Putnam, Fayette, Boone, Logan and Mingo were updated to be shown as gold today based on aging information.
Fayette, which hadn't yet been able to start classroom instruction, plans to start Thursday and Friday.
"We made our decision, particularly because we had an opportunity to get our students in front of us," said Fayette Superintendent Gary Hough. "A lot of our them have struggled with technology and how to use the learning platform.
"This gives us an opportunity on Thursday and Friday no matter what the coloration turns Saturday to expose them to that platform where we have teachers present to help and assist them. Our number one reason was the academic issues we'd heard."
Putnam was consulting with health officials before deciding whether students would return to classrooms. That school system anticipated letting staff and families know more by Wednesday afternoon.
Logan, which was listed at 12.49 today, is having a special school board meeting on Thursday afternoon to discuss what to do.
Mingo was at 12.81 the past couple of days.
Fayette has been going up recently and was at 18.19 today. Putnam has also been going up and was at 16.2 today. Boone, also going up, was at 18.64.
So those three counties might be considered gold based on the dominant Saturday night map, but their daily averages would classify them as orange.
"We think it is unwise and unnecessary to change course in the middle of the week," stated Lee of the WVEA. "It was deemed too dangerous or in-person school on Saturday and little has changed except the recoding of the map.
"Those counties in 'gold' should not return to class this week and wait to see the status of their county on Saturday evening before making any changes."
Justice was confronted Monday by dozens of students and parents wanting for schools to be opened and games to go on. During Monday's briefing, he alluded to likely changes but said he would not be swayed by protesters or "anyone from D.C."
Lee stated, "We continue to be frustrated and disillusioned that the rules keep changing regarding what is safe for our employees and students. The governor has spoken many times about the at-risk nature of our citizens and our educators."
AFT-WV said the ultimate goal is to get students back into classrooms but only when it is safe for students and staff. The union wrote, "the Governor should not pursue that goal at the expense of any child or employee's health and safety."
Justice has also described some other possible changes, particularly how cases are counted at West Virginia University. Cases among WVU students have driven up positives in Monongalia County, affecting the K-12 school system status.
The governor talked about addressing that situation on Wednesday. He has described the possibility of grouping WVU students with positive tests in one place and then counting them as one collective case.
WVU students in residence halls are already assigned to Arnold Apartments if they test positive. But students in apartments or students in Greek housing are subject to different guidance.
WVEA urged state leaders to resist making changes in the totals for Monongalia County that exclude counting the WVU students.
"WVU's campus is spread throughout the city and the students are not confined to a single location," Lee stated.
"Unlike the restricted movement of those in nursing homes and prisons, WVU students move freely throughout the county and commute to other counties. They live throughout the community, shop and work in the local businesses, and eat in local restaurants. Students' actions are not restricted, and no special provisions should be made for them in the county totals."