West Virginia officials are talking about adjusting how some college students are counted when they test positive for coronavirus.
This has been an ongoing issue in Monongalia County, where local leaders have been discussing how positive tests by West Virginia University students have driven overall numbers.
When students isolate or quarantine in a designated location such as Arnold Apartments, that may now be viewed as a congregate setting. So the cases there may be counted as one for the purposes of identifying community spread — like the state treats nursing home or jail cases.
That would not apply to off-campus students who isolate in their own homes or in Greek housing.
State officials said they could probably make the adjustment by tomorrow for a color-coded map that designates the status of local school systems.
Monongalia County has been red, the highest designation. That means the county has not had classroom instruction or sports.
Officials suggested the latest change could bring Monongalia to orange, which would still mean no classroom instruction or sports — but still a lower level of severity on the map.
Dr. Lee Smith, health officer of the Monongalia Health Department, said the 20 to 29 age range is driving covid numbers in Monongalia County. He said most cases are in Morgantown, the county seat, rather than more rural areas.
"There is a great concern about the spread of covid from students to the general population," Smith said.
But, he concluded, "We do not see that being borne out."
So, Smith said, "We feel these people should be considered a single outbreak, because they're in a congregate setting."
Higher education chancellor Sarah Armstrong Tucker says overall, college positives have been few. She said the best way to handle college positive results is to keep those students on campus and isolated from others.
So Tucker said on-campus students who test positive and are placed together with security and monitoring should be counted as one.
And she said incentives should be given to students who are off-campus if they're willing to isolate at an on-campus facility once testing positive.
Finally, Tucker said attention must be paid to the mental health of students who have to isolate.
This was the latest of a series of changes to the public health map that designates school status.
On Tuesday, Justice announced a new color — gold — and an additional way to be measured, percent positive on a 7-day average.
Justice has described "tweaks" necessary to guide West Virginia through the pandemic. But critics have suggested the changes are being made because of public pressure, especially to affect the prep sports season.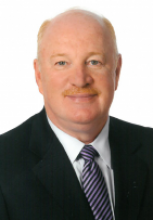 "This change continues the debate of whether Governor Justice makes those changes based on the best available data or pressure from blocs of potential voters," stated Dale Lee, president of the West Virginia Education Association.
"We continue to be appalled at the attempts by the governor and other state leaders to circumvent the guidelines they established for keeping our students, employees and citizens safe."
Lee said that even though some students may be moved to isolation, they would have been mixing in the community prior to having a covid test confirmed.
"Their movements are not restricted prior to contracting the virus. They were shopping, working and eating in local restaurants mixing with the community at-large," Lee said.
"Isolating those students after the fact is not enough. The damage has already been done at that point."
Reporter Kennie Bass of WCHS-TV asked the governor a pointed question about the motivation behind the changes today.
"It looks like we're lowering the bar to get to some sort of goal," Bass said. "How about we just do better with our results and not have such high numbers?"
Justice began by praising the reporter and then concluded that handling the coronavirus pandemic is a difficult balancing act.
"Kennie, I love you to death and everything. And I think your questions are great," Justice said. "But this one you know the answer. There is no answer. You just have to do the best you can do to live with this until we get to the vaccine."