CHARLESTON, W.Va. — The future of former President Barack Obama's health care law became more uncertain following the death of U.S. Supreme Court Justice Ruth Bader Ginsburg as the nation's highest court is scheduled to hear arguments on "Obamacare" following the November general election.
The Supreme Court previously announced arguments in the legal challenge will take place Nov. 10, a week after Election Day. Multiple Republican state attorneys general — including West Virginia's Patrick Morrisey — and the U.S. Department of Justice argue the health care law is unconstitutional because Congress reduced the individual mandate.
Ginsburg, who died Sept. 18, voted alongside liberal justices and Chief Justice John Roberts in 2012 to uphold "Obamacare." President Donald Trump has said he will announce his nominee to the court on Saturday.
"We already had a conservative bench," said Valarie Blake, a law professor at the West Virginia University College of Law who focuses on health care.
"Now, we have an even more conservative bench, and people are rightfully worried that not just the individual mandate but the whole of the Affordable Care Act could be at stake."
The eighteen Republican attorneys general and the Justice Department have filed briefs arguing the provision is unconstitutional because Congress reduced the penalty for not purchasing health insurance to zero in the 2017 tax law. The plaintiffs also contend the rest of "Obamacare" is unconstitutional because the individual mandate cannot be severed from the law's other parts.
A federal judge in Texas struck down the health care law and the individual mandate in December 2018. The 5th U.S. Circuit Court of Appeals the following December agreed the individual mandate is unconstitutional but asked the lower federal court to determine which provisions of the law can be severed from it.
Twenty-one Democratic state attorneys general and the U.S. House of Representatives have filed briefs arguing for upholding the law, saying the reduction makes the individual mandate inoperative and "Obamacare" can function without the provision.
Blake said the current legal challenge goes back to the Supreme Court's 5-4 verdict from June 2012 that upheld that law.
"There were two issues at play," she explained to MetroNews. "One was whether the Affordable Care Act effectively mandates that states expand Medicaid and take away their Medicaid dollars if they didn't. The second was if the individual mandate for purchasing insurance was constitutional."
Roberts wrote the individual mandate was constitutional as a tax.
"The alternative argument that had been put forward was that it was permissible to require people to purchase insurance under the Commerce Clause," Blake added. "What the court basically said was that the Commerce Clause is not in the business of forcing people to buy things."
Congressional Republicans have attempted multiple times to repeal "Obamacare," including during the first year of the Trump presidency when the party controlled the Senate and the House of Representatives.
Republicans reduced the individual mandate penalty in the Tax Cuts and Jobs Act, which Blake said served as an opportunity for Republican attorneys general to take legal action against the health care law.
"What they basically argue is the individual mandate is constitutional as a tax only," Blake said. "Now that the Tax Cuts and Jobs Act comes along and makes it not function as a tax anymore, then the individual mandate must be unconstitutional."
Blake said the heart of the lawsuit is whether the individual mandate, if unconstitutional, is severable from the health care law. If not, she added, the next concern is what parts of the health care law can exist without the penalty.
"What we have found is that the insurance markets aren't really crashing," she said of the current situation. "Most people who want to buy insurance are still buying insurance."
The law's provisions include forcing insurance companies to cover pre-existing conditions and allowing states to expand Medicaid. West Virginia is one of 38 states that have expanded the program, as has Washington, D.C.
According to a 2018 West Virginia University policy brief, around 719,000 non-elderly West Virginians have a pre-existing condition. The Kaiser Family Foundation reported in October 2019 that 382,000 non-elderly adults in the state have a pre-existing condition that insurance companies would not cover if the health care law was not in place.
The U.S. Department of Health and Human Services notes asthma, cancer and diabetes as conditions health insurers must cover.
Jennifer Tolbert, the Kaiser Family Foundation's director for state health reform, stressed the estimation of West Virginians is an alarming amount of people.
"That's about 37% of (non-elderly) adults in the state of West Virginia, which is the highest percentage across all states," she said.
"Because of issues around health status and limited employer-based coverage in West Virginia, the ACA has particularly benefited residents of this state. Invalidating the law entirely or even some of the provisions will have a pretty significant effect on people living in West Virginia."
Trump on Thursday signed an executive order on health care that declared coverage of pre-existing conditions will continue as the national policy.
"Our opponents — the Democrats — like to constantly talk about it, and yet pre-existing conditions are much safer with us than they are with them. And now, we have it affirmed," the president said in Charlotte, North Carolina. "This is affirmed, signed and done, so we can put it to rest."
Blake cast doubts on Trump's action; she said the Trump administration has to prove the president has the authority to make such action, and there has to be a way to enforce the executive order.
"To protect people with pre-existing conditions is complicated," she said. "It requires not only the ban on pre-existing condition discrimination but also the power to regulate private insurers and a way to monitor them and enforce the ban."
Regarding the expansion of Medicaid, the West Virginia Department of Health and Human Resources told MetroNews that 179,091 people have insurance coverage through the program as of Sept. 13.
Enrollment due to Medicaid expansion was at 162,169 West Virginians on May 4.
Tolbert said enrollment has grown nationwide due to the coronavirus.
"We know that enrollment in Medicaid has increased fairly significantly as a result of the pandemic, people losing their jobs, and immediately qualifying for Medicaid," she said.
The U.S. Centers for Medicare and Medicaid Services reported in June around 487,000 Americans gained insurance coverage during special enrollment periods after they lost insurance provided through other means.
Tolbert said people in states that expanded Medicaid also have a better chance of receiving treatment for opioid addiction compared to individuals in other states. The Kaiser Family Foundation in May 2019 reported more than 752,000 non-elderly adults nationwide that misuse opioids are on Medicaid.
"In a state like West Virginia that did expand Medicaid, many people who have an opioid use disorder actually now qualify for Medicaid and can receive treatment as a result of that Medicaid coverage," she said.
"Again, the effects come back to the Medicaid expansion and the significant increase in coverage and the availability of that coverage for individuals who would have otherwise been uninsured and really would have had fairly limited access to treatment services."
Blake said West Virginia has benefited more than most states that expanded Medicaid.
"That's not just that West Virginia decided to expand Medicaid all on its own. It gets federal money to do it," she said. "Being a poor state that's full of lower-income, chronically-ill people, to get a lot of federal money to help those people access health care is enormous. We have a larger portion of people who are eligible because of income disparities in the state."
Other parts of "Obamacare" that are at risk include the provision allowing younger people to remain on their parents' insurance until they are 26 and the prohibition of discrimination based on gender identity. The federal government also currently provides premium tax credits for people to purchase health insurance. According to the Centers for Medicare and Medicaid Services, more than 9.2 million Americans — including 16,536 West Virginians — received such subsidy as of last February.
Blake said there are multiple outcomes the Supreme Court could make, including striking down the entire law and letting "Obamacare" stand as a whole. She doubts justices would fully throw out the health care law.
"If they went somewhere in-between, I think what they would think about are the provisions that allow for subsidies and the provision that bans pre-existing condition discrimination," she said. "Roberts in other opinions has talked about the Affordable Care Act being a three-legged stool and the idea that each one of the three things — the individual mandate, the subsidies to purchase insurance for those who cannot afford it, and the pre-existing condition ban — are intertwined and necessary to keep the ACA afloat."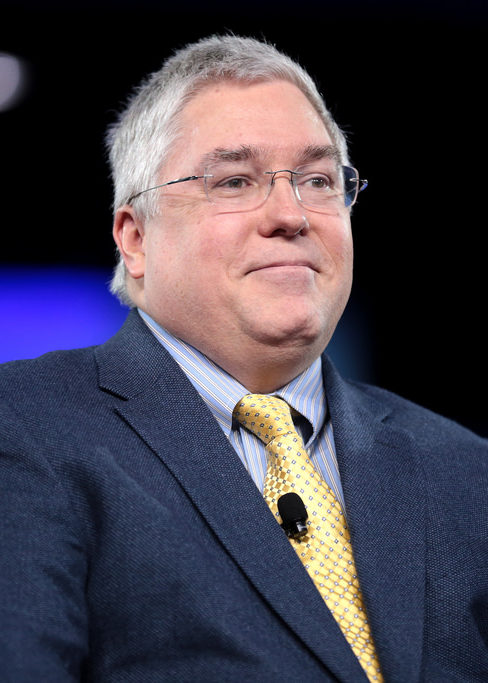 Blake said the Supreme Court could strike out those three parts and leave the rest of the health care law in place.
"To lose the pre-existing condition protections — during a pandemic, no less — would be immensely harmful," she said.
There is also the possibility of the court issuing a 4-4 ruling, meaning the appellate court's decision from last December would stand.
"If we do get a tie, what we're probably going to see is months and months more of litigation and tons and tons of uncertainty," Blake said. "The Affordable Care Act will remain as it is while that goes on, but that could be a very stressful thing for folks during an election year and during a pandemic."
Morrisey was not available for an interview with MetroNews. Curtis Johnson, a spokesperson for the West Virginia Attorney General's Office, said in a statement Morrisey is dedicated to ensuring coverage for people with pre-existing conditions.
"Attorney General Morrisey believes in a multi-faceted approach and has pursued state-based solutions to ensure coverage for those with pre-existing conditions, while helping all West Virginians overcome the failings of 'Obamacare' — chief among them its unmanageable, skyrocketing premiums and its unconstitutional individual mandate," Johnson said.
During this year's regular legislative session, Morrisey pushed legislators to approve a bill prohibiting insurance providers from not providing coverage to those with pre-existing conditions. The state Legislature did not pass the measure.