CHARLESTON, W.Va. — Limited Video lottery machines located in bars and clubs across the state, shutdown for six weeks at the beginning of the pandemic, have come back with five straight record-setting revenue producing months, West Virginia Lottery Director John Myers said Wednesday.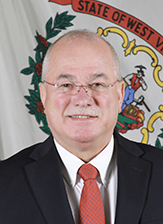 Myers, reporting to members of the state Lottery Commission, said LVL revenue has reported five of the top 11 months since records started being kept in 2008.
"We've had the top one and two (months), the fifth highest, the ninth highest and the 11th highest months since we've been keeping those records," Myers told the commission.
The slot machines brought in $37.3 million in October. Overall revenues for the Lottery for October were $94 million.
"The LVL community has been fortunate to see continued play in their locations," Myers said.
Casinos in the Mountain State have had a more difficult time bouncing back. Racetrack video lottery brought in $35.3 million in October, table games $2.1 million, sports betting $455,000 and iGaming $279,000.
Traditional games made up the remaining $18.1 million in revenues. It's up 20% so far this fiscal year.
The Lottery Commission's next meeting is set for Dec. 16.