CHARLESTON, W.Va. — A new way of mapping internet service in West Virginia that's billed as a more accurate assessment of broadband coverage or its absence is now available.
Delegate Daniel Linville (R-Cabell, 16), a member of the West Virginia Broadband Enhancement Council, said the detailed West Virginia Broadband Availability Map, which launched earlier this month, could end up being "the most powerful tool" for state broadband development.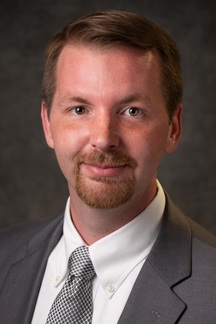 "What we've all known is that there are areas of the state that do not have internet service but that the existing national maps consider as being served," said Delegate Linville.
"This allows us to, all the way down to the address level, be able to determine where internet is and where it is not in the State of West Virginia and it could be used by other states and the federal government all across the country."
The geographic information system, or GIS, map is available to the public and includes multiple layers providing specific data about unserved and underserved areas.
Before now, Linville said broadband availability maps, including those from the Federal Communications Commission, relied on data covering broader areas from carriers about provided internet speeds.
For this map, actual speed data from internet users makes up the reporting.
The earliest version drew on hundreds of thousands of broadband internet speed tests West Virginians have taken since the start of 2020.
Speed tests were associated with location data, excluded cellular connections and incorporated areas where speeds did not meet the FCC definition of broadband.
Accuracy was said to be within a few feet, but Linville said much more information was needed.
For people who find inaccurate reporting or that their addresses were not included, "They can take the speed test and that will report directly into our system so that, based on where they are, where they live and where that test was taken, we'll know exactly what speeds that they were having," Linville said.
Speed tests could be taken HERE.
In cases where speed tests were not possible because of zero internet service, forms were available on the West Virginia Broadband Enhancement Council website to report a lack of internet service at a specific address.
"We've got a repeatable process now that we can use over and over again as new data comes in, all supplied by consumers," Linville said.
The West Virginia Broadband Availability Map was developed with financial support from the National Telecommunications and Information Administration, the West Virginia Department of Commerce and the West Virginia Development Office.
Plans called for the map to be referenced when developing future broadband policies, allocating resources and measuring the results of those policies.
Because it's publicly available, people looking to move in West Virginia or into the Mountain State, potentially for remote work, could also check internet availability in the areas where they might locate.
"It's the first step in making sure that each of our policy efforts moving forward — at a state level, a local level and even at a federal level — are finely tailored and meet the needs and address the problems that we all know that we have," Linville said.