After Gov. Jim Justice criticized the House of Delegates for not taking up the big tax bill he's been pushing, delegates voted it down 0-100.
"The governor suggested perhaps that we were afraid to take a vote, and we were happy to do that — as we did," House Speaker Roger Hanshaw said after the vote definitively registered a goose egg.
Hanshaw said he'd only seen a 0-100 margin in instances when the House had been asked to take a vote.
"We would normally prefer that we continue to work together and talk constructively and try to reach a place of shared understanding and then bring bills out that we think can pass. But when we're specifically told that we're afraid to take a vote, we're not afraid to take a vote on any issue and have now done so."
— Brad McElhinny (@BradMcElhinny) April 9, 2021
Senators narrowly passed a bill, 18-16, Wednesday evening to make a big initial income tax cut while also raising and expanding sales taxes. The governor praised the Senate for embracing that plan, reiterating his belief that the change would encourage population growth.
Delegates have worried about how increasing sales taxes would affect West Virginia households and small businesses. The House's Republican supermajority passed an earlier plan that cut $150 million a year in income taxes, anticipating a phase-out over about a dozen years, without the offsetting tax increases.
Procedurally, the House had to receive the Senate's message of passage and determine its own course of action. Scuttlebutt the past couple of days was that delegates planned to park the bill on the House's inactive calendar.
Justice had heard that likelihood and referred to the possibility during a midday, livestreamed briefing in which he praised the Senate and railed about the House. The governor is a Republican, and both the House and Senate have Republican supermajorities.
"If I were in the supermajority, I'd be dog if I'd sit there and say we're not even going to take it up," Justice said.
Justice has touted a big income tax cut to draw national attention, saying people from throughout the region would be lured here while more people consider remote work. But he was frustrated that delegates haven't seen it that way.
"I would hate to be a delegate that is sitting on their hands today. When the people of this state believe you cost them significant money in their pockets, I'd hate like crazy to stand on that."
Today was Day 59 of the 60-day legislative session. Justice indicated the House just wouldn't consider the plan.
"I believe I could have rolled in with suitcases of money to give to every single person in the state of West Virginia, and the House would have said 'Nah, we don't want to do that.'"
Justice's comments were shortly after noon.
The House continued with its long legislative agenda until a little bit after 2 p.m.
At that point, Hanshaw announced "Without objection, we'll return to one more Senate message."
"Thank you Mr. Speaker. How timely," responded House Majority Leader Amy Summers, R-Taylor, whose job entails a lot of the House floor traffic cop duties.
Summers made a motion to concur with the Senate's version of the bill. It was not that Summers was saying the House should actually agree but instead a motion intended to set up the vote.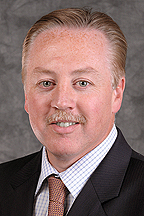 Finance Chairman Eric Householder, R-Berkeley, rose and gave a straightforward explanation of the bill.
It would have cut income taxes initially by a little more than $800 million and it also would have raised sales taxes from the current 6 percent up to 8 percent. It would have extended sales taxes also to some economic sectors that are currently exempt. And it would have established a reserve to fill up with a mix of other raised taxes, including on energy sectors and tobacco. The reserve would have offset future income tax cuts.
Then Householder referred to the House plan that would have cut income taxes annually without the offsetting sales tax increase.
Householder urged voting down the tax bill, referring to the 2017 moment when the governor expressed his displeasure over a budget bill he was vetoing by unveiling a platter of bovine excrement.
"Mr. Speaker, I don't own a silver platter, and I don't own a cow," Householder said, but he urged rejection.
A few more delegates spoke, including Marty Geartheart, a Republican from Mercer County. "To quote our governor, there is no way, shape, form or fashion I could ever support any portion of what is suggested," Gearheart said. ""It is time for us to let the governor and the Senate know that tax shifts are not a tax cut."
Delegate Tony Paynter, R-Wyoming, stood and agreed. "You guys probably know what's coming," he said.
The vote was at hand. "Roll call!" someone shouted, meaning they wanted to see votes by name displayed on the big board.
"Oh, we're going there," Hanshaw replied.
The vote board lit up red for no. There was no green for yes. There were no absences. All 100 delegates had voted against the plan backed by the governor. Delegates clapped.
Technically, the bill has now been referred to the House Finance Committee, which has no plans for its further examination.
"Today's vote symbolized that we in the House, Democrats and Republicans, were not going to stand for that product that we saw today," said House Minority Leader Doug Skaff, D-Kanawha, commenting after the vote near the stairs outside the chamber.
He added, "I've never seen a 0-100 vote like that, especially on a vote to concur or not concur on a Senate message. That was a first time you saw bipartisan, unanimous support. That sends a loud message right now that we've got to start over. I don't think the conversation is dead when it comes to personal income taxes, but it doesn't start with that product."
House Democrat view on tax bill vote https://t.co/b86pHS4dri

— Brad McElhinny (@BradMcElhinny) April 9, 2021
Justice, during his remarks earlier today, said he would hit the road to promote the tax plan to citizens across the state.
'I think what I need to do is a really, really extensive roadshow to educate the people," he said.
He added later that he doesn't intend to give up.
"I'm not going to quit. There's no way I'm going to quit. There's no way I'm going to roll over," Justice said.
Hanshaw said he hadn't expected the complicated bill could pass during the 60-day session, given how late lawmakers received a bill and how far apart the chambers seemed. He was open to ongoing consideration, though, and said he would like further, rigorous examination.
"It would be the most fundamental, transformative, monumental shift in tax policy in the history of this state," he said. "And we aren't going to take that lightly. We aren't going to do it without data. We aren't going to do that on a whim. We aren't going to do it without justifiable, verifiable predictions, modeling, work done to document the changes we're talking about making.
"Look this goal is important. It's important to the entire Legislature. It's important to the governor, and I believe it's important to the people of West Virginia. But we will not do it recklessly. We will not do this without some basis for the decisions we make. And a gut feeling and a positive reaction is not a basis on which to make any decision, much less a decision about half the state's entire general revenue budget."
He concluded, "We will not do it, and we didn't do it today."