CHARLESTON, W.Va. — U.S. Sen. Joe Manchin, D-W.Va., will vote against the For the People Act, a move that more the certain assures the chamber will not pass the legislation if the Senate considers the sweeping election bill.
Manchin, in an opinion piece Sunday for The Charleston Gazette-Mail, called on Democrats and Republicans to instead collaborate on voting rights legislation, recognizing no Republicans back the For the People Act.
"The truth, I would argue, is that voting and election reform that is done in a partisan manner will all but ensure partisan divisions continue to deepen," he said.
Manchin is the only Democratic senator to not sponsor the For the People Act, which would require states to take steps encouraging voter registration and increasing early and absentee voting. The measure also would prohibit extensive voter roll purges and redistricting, fund election security efforts and place stricter rules related to money in elections.
Senate Majority Leader Chuck Schumer, D-N.Y., told Democratic colleagues that senators would vote on the For the People Act during June. Multiple groups, including the United Mine Workers of America and the West Virginia State Conference of NAACP Branches, support the measure.
President Joe Biden told an audience last week in Tulsa, Oklahoma he would "fight like heck" for the bill's passage. He also called out Manchin and Sen. Kyrsten Sinema, D-Ariz., for their support for bipartisanship as Democrats maintain slim majorities in both congressional chambers, limiting the president's ambitious goals.
Democrats have pushed the legislation as Republican-led state legislatures have passed voting legislation that some groups fear would suppress voting by people of color.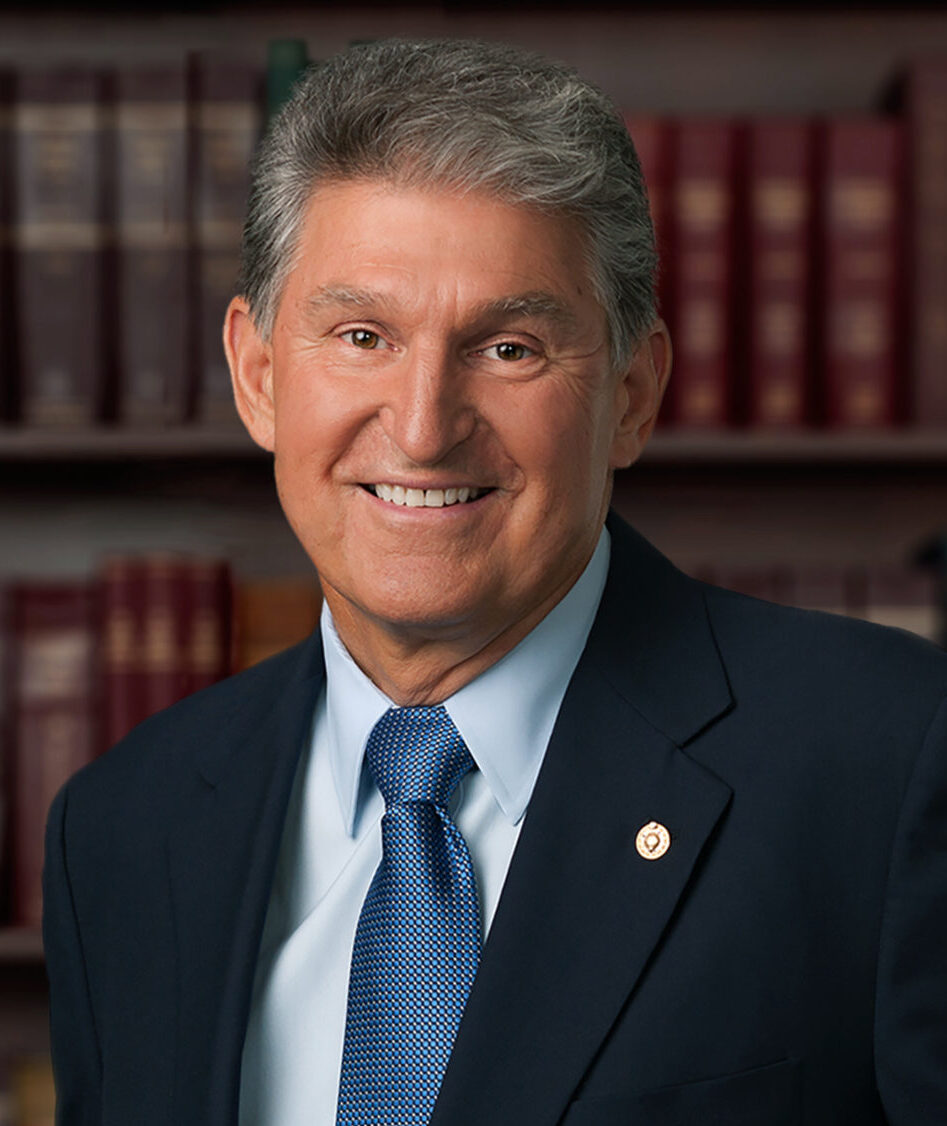 Manchin, who served as West Virginia's secretary of state from 2001 to 2005, argued proposals at the state and federal levels are not about protecting election security or voting rights, but rather gaining a political advantage.
"Whether it is state laws that seek to needlessly restrict voting or politicians who ignore the need to secure our elections, partisan policymaking won't instill confidence in our democracy — it will destroy it," he added.
Manchin also stated in his op-ed his maintained support for the filibuster, which requires most bills to receive 60 votes to pass.
"For as long as I have the privilege of being your U.S. senator, I will fight to represent the people of West Virginia, to seek bipartisan compromise no matter how difficult and to develop the political bonds that end divisions and help unite the country we love," he said.
Republican senators last month successfully filibustered legislation creating a Jan. 6 commission; Manchin and 53 other senators voted for such group to investigate the insurrection at the U.S. Capitol led by Donald Trump supporters.
"This commission passed the House with a bipartisan vote. The failed vote in the Senate had six brave Republicans, but that was four short of the ten necessary to advance the legislation," Manchin said May 28. "Choosing to put politics and political elections above the health of our Democracy is unconscionable. And the betrayal of the oath we each take is something they will have to live with."
Manchin and Alaska Republican Lisa Murkowski sent a letter to congressional leaders last month requesting Congress take steps ensuring checks over local and state election proposals. The two back reauthorizing the Voting Rights Act of 1965 and approve a new formula allowing the federal government oversight over which local and state laws would restrict minority voters.
"Congress must come together — just as we have done time and again — to reaffirm our longstanding bipartisan commitment to free, accessible, and secure elections for all," Manchin and Murkowski wrote May 17. "We urge you to join us in calling for the bipartisan reauthorization of the Voting Rights Act through regular order. We can do this. We must do this."
Sen. Jeff Merkley, D-Ore., one of the measure's lead sponsors, said Sunday he was disappointed by Manchin's opposition.
"I wish with all my heart that this bill weren't necessary, or that Republicans in the Senate would join us in defending Americans' right to vote," Merkley said. "But in the face of a coup attempt incited by a president trying to overturn an election and a nationwide attempt to ensure that the will of the voters does not determine the outcome of future elections, I am deadset against doing nothing."
Fifty-four West Virginia county clerks wrote letters to Manchin and Sen. Shelley Moore Capito, R-W.Va., last month in opposition to the For the People Act. Capito has called the legislation federal overreach into elections. West Virginia Secretary of State Mac Warner — who participated in a rally last December challenging the presidential election results — also opposes the measure, noting concerns about how it could affect voter confidence and voting by overseas military members.
The House of Representatives passed the For the People Act in March; Reps. David McKinley, Alex Mooney and Carol Miller joined Republican colleagues in voting against the bill.