A Kanawha Circuit judge put a halt to a new state law that forbids employers from deducting union dues from public employees' paychecks.
A dozen unions say House Bill 2009 was passed and signed into law solely in retaliation after the statewide teachers strikes of the past few years. The law was going into effect this Thursday.
"I do find and believe the petitioners will suffer irreparable harm without this injunction," said Kanawha Circuit Judge Tera Salango.
"The governor and many members of the Legislature have not hidden their dislike for the labor unions. There have been open attacks on the unions in the media, and they are welcome to criticize who ever they please but when a law is passed that treats a certain group differently from others, then it should be subject to additional scrutiny."
The judge added, "Our efforts should be to protect working men and women the same as all others."
The order is in effect until Salango has a full hearing on the merits of the case.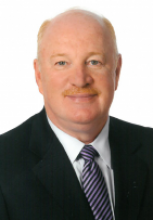 "This is a small and positive step in what will be a long, drawn out legal battle. We will not let  them destroy unions in West Virginia. We will double our efforts in making sure all of our members have changed their dues payment method from payroll deduction to ensure coverage and protection," stated Dale Lee, president of the West Virginia Education Association, reacting to the ruling.
The Republican majorities in the Senate and House of Delegates passed the "Paycheck Protection Act" this past regular legislative session after several years of considering the bill. Gov. Jim Justice signed it into law, although he had criticized the policy in prior years.
Salango is married to Ben Salango, who ran as the Democratic challenger to Justice in the most recent General Election. Some of the unions contesting the Paycheck Protection Act were active supporters of Ben Salango's campaign. Tera Salango defeated Dan Greear, longtime chief of staff for the House of Delegates, in the 2018 race for circuit judge.
The Monday afternoon injunction hearing lasted about an hour and a half. The judge heard from union leaders like Fred Albert of the American Federation of Teachers-West Virginia and Elaine Harris of the Communications Workers of America, both of whom said it's been a major challenge to communicate alternate ways to deduct union dues.
Also testifying was Huntington Mayor Steve Williams, who said deducting union dues is a matter of a keystroke and no burden for the city.
The lawsuit over the law was filed by groups that include the AFL-CIO, the West Virginia School Service Personnel Association, West Virginia Education Association, American Federation of Teachers-West Virginia, United Mineworkers of America, Communication Workers of America and more.
Representatives of the state Senate and House of Delegates declined comment this afternoon about the judge's ruling.
The new law is written to include "union, labor organization, or club dues or fees as deductions." The bill applies to municipal, county and state employees who belong to unions, as well as school personnel represented by labor organizations.
Governor Justice, who was allied with teachers unions when he first ran as a Democrat and early in his time as a Republican, vetoed a similar bill when it passed in 2017 and argued against it when it was included in a 2019 omnibus education bill. The filing by the unions includes Justice's veto note from 2017, which described the proposed changes as burdensome for employers.
But Justice's relationship with union leaders deteriorated after they backed Ben Salango in the last election, and the lawsuit makes reference to several news articles underscoring that shift, including quotes from the governor about "union bosses."
"The current governor and lawmakers do have educators and labor organizations in their sights. We cannot let our guard down – we must be prepared for the next battle," said Lee of the WVEA, one of the unions in the lawsuit.
Withdrawals of union dues have been common practice by state government, counties, boards and municipalities where employees are represented by labor organizations. Once they're withheld, the dues are passed along to the unions.
Such agreements typically renew from year to year unless canceled in writing by the union or the employee.
The lawsuit by the unions alleges violations of equal protection and contracts clauses of the West Virginia Constitution, as well as discrimination against the viewpoints of certain employees leading to a violation of constitutionally-protected free speech by the unions.
Albert of the AFT-WV said only about a third of union members have made the transition to some other way of deducting union dues, which may include a bank draft or charging a credit card or debit card. He said that's largely because so many have been busy or overloaded during this pandemic year.
"This has been the most challenging year for educators everywhere and it's been most challenging for our staff to stay in touch with our members," he said.
He added, "They're busy. I'm not making excuses for them, but other things have been priorities."
Albert said union leaders have tried to convey the change.
"We've sent out mass emails. We've had telephone town halls. We've sent out several paper mailings. Any method we can think of," he said.
"We're open to all avenues of communication. I've done several Facebook or YouTube presentations, trying to stay in touch with our membership to let them know what's coming."
Harris said the CWA is the broad organization representing workers in state corrections, State Police troopers and Alcohol Beverage Control employees.
She indicated the union has made almost no progress in converting those workers to some other way for union dues deduction.
"These are people who through no fault of their own, this will cease. We don't have anything in place at the moment," she said. "Since this bill has been passed, we've had members who are upset. They want their dues to be processed."
Both Albert and Harris said the unions could have to make hard financial decisions if the flow of union dues is disrupted.
"With this bill passing it will present a real hardship. It will present a financial impact to those locals," Harris said.
Williams, the Democratic mayor of Huntington, said deducting the dues from paychecks is no problem.
"It's not even something that's so significant that we would count how much it costs," he said. "There's such a minimal amount of time, it's not something we see as a significant action. It's a matter of minutes, if not seconds."
The mayor said employees covered under collective bargaining agreements feel assured by the automated deduction.
"Our employees want to have some level of certainty," he said. "Our employees are happy, and there's a level of satisfaction. Their morale is high. The resulting product, the services provided to the community, is much enhanced."
Williams described an oddity of having the Legislature determine a policy that might be determined with more local insight by City Council, which he described in terms of a local legislative body.
"Our local legislature, city council members, the local chief executive, negotiated these contracts, came to an agreement with our employees," he said. "The local legislature chose what is best for our community."