Gov. Jim Justice touted the reconstitution of the state Public Energy Authority today, describing its ability to support coal and gas production in West Virginia.
"The world is crying out for energy today," Justice said.
By reestablishing the authority and naming four members closely associated with extractive industries, the governor will be harnessing a potent agency with broad ability to acquire power generation facilities or provide financial support for power production.
The Public Energy Authority was created in the 1980s under the administration of Gov. Arch Moore to build coal-fired power plants, but that effort eventually fizzled. The authority was reconstituted during the Manchin administration but then met irregularly.
Now, under Governor Justice, it's back.
American Electric Power, one of West Virginia's major suppliers, says it looks forward to learning more about what Justice intends.
"It's been more than a decade since the West Virginia Public Energy Authority was last active and a lot has changed since then. We look forward to talking with the Governor's administration to learn in greater detail about their plans and expectations," said Phil Moye, spokesman for AEP.
State law says the authority, which had gone inactive, is to "foster, encourage and promote the mineral development industry. The authority is encouraged to maximize the use of the West Virginia mineral development industry, but is not prohibited from utilizing nonstate mineral resources."
The governor's comments came the same day a major new report warned that global climate change is accelerating, caused by emissions from human activity. The report warned that catastrophe can be avoided only if countries around the world stop burning fossil fuels as quickly as possible.
Justice, in describing the re-establishment of the Public Energy Authority today, said West Virginia can remain "an energy powerhouse for the entire world."
"If you believe this world can do without coal or without gas then we don't need to have a conversation because I believe that's completely silly," Justice said.
Referring to West Virginia's energy production, Justice said now is not the time to get rid of coal and natural gas. "Our energy industry is under attack," he said.
Justice, whose family fortunate includes mines that produce met coal that is used in steel production, has taken significant executive actions in recent days relating to West Virginia's energy regulation.
Last week, the governor named longtime coal lobbyist Bill Raney, retired president of the West Virginia Coal Association, as one of three members of the state Public Service Commission that regulates utilities. That body, even without Raney, had just gone all in to approve expensive upgrades to potentially allow three coal-fired power plants to remain in production until 2040.
This past weekend, Justice announced the reactivation of the West Virginia Public Energy Authority.
As a matter of symbolism, he made the announcement at the West Virginia Coal Association's annual conference, which was last weekend at The Greenbrier Resort, which the governor's family owns.
The governor's announcement named four members of the Public Energy Authority board: Chris Hamilton, the current president of the West Virginia Coal Association; Charlie Burd, executive director of the Gas and Oil Association of West Virginia; Jeff Allen, an executive with a mineral resources company; and Jeff Herholdt, former director of the West Virginia Division of Energy who is also a former chairman of the Energy Authority.
"They're good people. They're rational thinkers," Justice said today.
The authority's broad powers would allow it to acquire or spin off any electric power project or natural gas transmission project. The authority could also finance electric or natural gas transmission projects by making secured loans. Or it could issue bonds to finance costs of power projects. The board also has eminent domain authority for such projects.
Karan Ireland, Central Appalachia senior campaign representative for the Sierra Club, said the governor is stacking the deck in favor of fossil fuels when he should be leading an energy transition.
She said government should be looking for a path forward that's good for workers, ratepayers and residents. But that's not what's happening here, Ireland concluded.
"In addition to putting a coal executive on the Public Service Commission, he's now reactivated an agency that seems to have broad power when it comes to buying power plants," Ireland said.
"He is basically binding West Virginia taxpayers to uneconomic coal-fired power plants (because it's our money that will be used to acquire the plants) and then requiring West Virginia utility customers to pay higher rates for the plants to continue to operate. West Virginians will bear the cost of these bad investments not just on the front end, but on the back end as well."
Justice's initial statement referred to helping to coordinate the output of merchant plants with capacity needs of regulated plants.
House Speaker Roger Hanshaw praised the re-establishment of the Public Energy Authority while also emphasizing that reliability should be a key aspect of the authority's role. He warned that any moves to literally go off the grid could be regretful.
"To be clear, the Legislature charged this organization with promoting 'reliable and dependable markets for the state's coal, natural gas and other natural resources,' and that includes ensuring West Virginia remains fully and adequately integrated into our regional and national electricity grids so we can continue exporting power to the nation," stated Hanshaw, R-Clay.
"The state of Texas showed us all back in February just how disastrous it can be when a state tries to go into the energy business as a winter storm caused days-long blackouts because Texans were unable to access electricity produced beyond their borders."
Hanshaw continued by saying West Virginia is "well positioned to continue providing energy for the nation from our coal mines, oil and natural gas wells, hydroelectric dams, wind and solar farms, and every other source of energy. It has never been more important, when so many of us are working to help West Virginia reinvent her economy, to have a dedicated team focused on all forms of energy and how it can help in those efforts."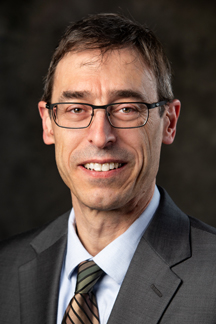 Delegate Evan Hansen, D-Monongalia, said he would like to see a broad-based energy approach for West Virginia. Hansen is president of Downstream Strategies, an economic and environmental consulting firm in Morgantown.
Hansen alluded to the new report that climate change is unequivocally caused by humans and that the earth is warming even faster than predicted.
"It's a shame that the governor is doubling down on the fossil fuel industry when new energy jobs in the future will come from renewables, battery storage, and other zero-carbon energy sources," Hansen said.
"There's a lot that state leaders can do to bring those jobs to West Virginia. But reestablishing the Public Energy Authority distracts us from attracting these new energy jobs, diversifying our economy, and growing our population."
In the governor's comments today, Justice said there's a place for renewable energy — but he called it foolhardy to fully rely on renewables.
"We want pristine air, perfect waters; we want to embrace our renewables," he said.
"But anybody who believes that today in America we can just decide 'Oh well, let's just get rid of coal, let's get rid of oil and natural gas, let's get rid of those coal miners or those gas workers — let's get rid of them, we don't need 'em' it is an absolute frivolous thought."