MORGANTOWN, W.Va. — West Virginia University officials have confirmed a Maryland man who is accused of snapping pictures of juveniles in a restroom is a student at the university.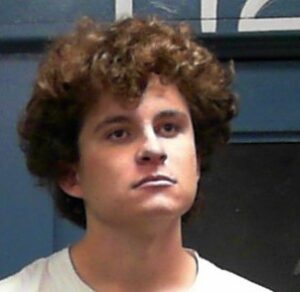 On Wednesday, Morgantown Police arrested John Alexander Knoll, Jr., of Annapolis, on two counts of use of minors in filming sexually explicit conduct.
During a youth basketball event at Morgantown High School on Oct. 17 an off-duty police officer observed Knoll in the men's restroom taking pictures of different juvenile males. The officer detained Knoll until uniformed officers arrived.
Through their investigation, detectives learned of a similar incident during another youth basketball event at Morgantown High School on Oct. 3, in which Knoll had allegedly taken pictures of juveniles in the men's restroom.
Officers took Knoll into custody at his residence at Vandalia Apartments and bail was set at $50,000.
In addition to his legal troubles, Knoll could now face disciplinary action from the university through the student conduct process, including expulsion.
The Morgantown Police Department's investigation is ongoing and police are looking for information from the public. Information can be left by calling 304-284-7454.