The Public Employees Insurance Agency anticipates no change for state employees for the coming year, but there are concerns about finances a few years out.
The PEIA Finance Board heard a proposal for coverage for the coming year. The proposal is introduced annually and then explained during public hearings around the state. This plan would take effect for fiscal 2023.
The plan under discussion for fiscal 2023 includes no change in premiums for state employees. There is a proposed 5 percent increase for non-state employees.
For retirees, there is also no change anticipated for the coming fiscal year. But Medicare retirees are anticipated to benefit from a 19 percent premium decrease for the current plan, with percentages varying by policy, years of service tier and tobacco habit status.
Public hearings to discuss the coming year's plan are scheduled to start with a telephone town hall at 6 p.m. Nov. 8; in Charleston at 6 p.m. Nov. 9; in Beckley at 6 p.m. Nov. 10; in Martinsburg at 6 p.m. Nov. 16; in Morgantown at 6 p.m. Nov. 17; and finally 6 p.m. Nov. 18 in Wheeling.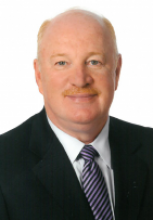 Contracting benefits and higher out-of-pocket costs were the focus of a statewide teachers strike in 2018.
"Our educators spoke loudly in 2018 that PEIA was a major concern," said Dale Lee, president of the West Virginia Education Association.
Gov. Jim Justice and legislators responded by establishing a PEIA Rainy Day Fund meant to smooth out year-over-year cost increases.
Now, long-term projections anticipate employees would take on a 9 percent increase in 2024, then a 16 percent increase the next fiscal year and a 12 percent increase the following year.
WVEA's Lee today said the immediate financial picture looks stable but he is worried about what's ahead in just a couple of years.
"There's no premium increase, no changes in the plan for next fiscal year. However, we have grave concerns for the years after that," Lee said. "We've been saying the last couple years at the PEIA Finance Board meetings that unless the Legislature does something we're going to have real problems starting in the 2024 fiscal year."