West Virginia Supreme Court justices are weighing a new law prohibiting government agencies from deducting union dues for public sector workers.
Justices heard arguments this morning on whether to maintain a preliminary injunction on  House Bill 2009. Kanawha Circuit Judge Tera Salango ordered a temporary injunction in June, right before the law was to take effect.
West Virginia's solicitor general, Lindsay See, argued on behalf of the state and asked justices to dissolve the preliminary injunction, letting the law go into effect. See said this is not a case of targeting unions.
"It's not unconstitutional to require the respondents to fundraise without the state's assistance," See told justices.
She added, "Refusing to subsidize or make it easier to fundraise is different from burdening those rights."
A dozen unions brought the original court challenge, saying the bill was passed and signed into law solely in retaliation after the statewide teachers strikes of the past few years.
Attorney Robert Bastress, arguing on behalf of the unions today, said the law clearly singles out labor organizations. He noted that it doesn't prohibit any other kinds of deductions — for example for insurance or for credit unions.
"Here, what the state has done is to single out unions to tell them they cannot take advantage of a procedure that would facilitate employees who want to pay their union dues, who want to support their union from doing so," Bastress said in response to a question by Justice Beth Walker.
Justices peppered Bastress with questions, particularly about a contention that the law represents animus against labor organizations.
"I'm intrigued by the animus argument," said Chief Justice Evan Jenkins, noting that it hadn't been explicit in other labor-focused cases before the court, including right-to-work law.
Bastress responded that specifying that union dues may not be deducted is evidence of singling out labor organizations.  "The evidence of animus and ill motive is in the statute itself," he said. "I think this is a punitive measure based on the legislature's disagreement with the advocacy being made by public employee unions."
Justice Tim Armstead, a former speaker of the House of Delegates, asked whether concluding unions have a right to paycheck deductions indicate a green light for any organization to request the same service. "Wouldn't it allow any group of any nature to come in and say I want to allow deductions?"
Bastress conceded, "I think that's a good point." But he noted that the law doesn't specifically rule out deductions for other organizations the way it does unions.
"I would infer from that that a public employer is at least free to entertain requests for payroll deductions," Bastress said. He said the law "doesn't express anything on other purposes but also excludes specifically payroll reductions for unions and labor organizations."
The new law applies to municipal, county and state employees who belong to unions, as well as school personnel represented by labor unions.
Attorney General Patrick Morrisey, in a statement, cited previous rulings by the Supreme Court that the state Constitution does not express any right to collect union dues.
"The Paycheck Protection Act does nothing more than remove the State as a middleman from that process — ensuring that employees are truly consenting. It places unions in the same position as the many other businesses and organizations who must collect their own fees from willing customers or members," Morrisey stated.
The unions contend withdrawal of dues has been common practice by state government, counties, boards and municipalities. Once they're withheld the dues are passed along to the unions.
The unions say this method is efficient and that both employees and employers like it. Forbidding it is simply meant to choke union finances, they contend.
"Labor organizations and clubs are the only organizations that are actually prohibited from having their dues deducted from their paycheck," West Virginia AFL-CIO executive director Josh Sword said today on MetroNews' "Talkline."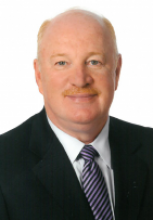 West Virginia Education Association President Dale Lee alluded to statewide teachers strikes that occurred two years in a row, as well as union activity in recent electoral cycles.
"It's about a punitive measure against teachers unions," Lee said on "Talkline." He added, "When you have supported other candidates in the Legislature, elections have consequences."
Anticipating the possibility that the law could take effect, Lee said unions have been directing members toward other ways of regularly collecting dues. Those options include setting up regular payments through credit cards or bank accounts.
"You never know how the court's going to rule, so you prepare for any scenario," Lee said.
.@WVEADaleLee, President of the West Virginia Education Association, speaks with @HoppyKercheval about the Supreme Court arguments this morning on the Paycheck Protection bill. WATCH: https://t.co/wkudfIRZCB pic.twitter.com/x7DsfzHsqb

— MetroNews (@WVMetroNews) October 26, 2021