CHARLESTON, W.Va. — Revenue from neighborhood limited video lottery machines continued its strong showing in September in new financial numbers released Wednesday by the West Virginia Lottery.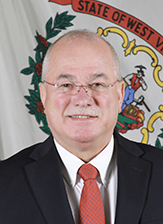 LVLs have been producing increased revenues for more than a year. The uptick began in the summer of 2020 after LVL parlors were allowed to reopen after being shutdown in the early weeks of the pandemic.
The machines brought in $39.5 million in September, outpacing racetrack video lottery machines located at the five casinos operating in West Virginia.
State Lottery Director John Myers said there are several reasons LVLs are performing well including their location in smaller venues that produce smaller crowds.
"I think that's accounted for some of this," Myers told reporters Wednesday. "You've seen it in other venues, such as movie theaters, people avoid going into a crowd but feel more comfortable going into a venue where 10 people are playing."
However, according to Myers, the lottery is also beginning to see a financial bounce back from the casinos with video lottery. Those machines brought in $38 million in September.
The LVLs locations have also benefited from a year old state law that allows some locations to have up to 10 machines. The limit was seven.
Revenues from iGaming continue to perform better than sports betting. Revenue from iGaming for September was $757,000 while sports betting garnered approximately $541,000. Myers said those numbers may be surprising to some.
"I think there's a little surprise from the original development of the game but after we started seeing the size of the sports wagering market, the number of participants, iGaming certainly has an edge on it and I think we'll continue to see it outperform, maybe two to three times what we see in sports wagering."
The Lottery Commission approved licenses for three additional iGaming service producers Wednesday including Fan Duel, Golden Nugget and Rush Creek. All three will be skins on casino apps. The commission also approved a license for Golden Nugget for a sports betting skin connected to the casino at The Greenbrier.
Myers also said Wednesday there's a delay in the production of new video lottery machines that are part of the recently awarded 10-year licenses for LVL locations. He said a shortage of computer chips is causing the delay. He said it may result in some revenue loss early next year but it's not likely to be significant.
"They're (the machines) in the pipeline. It's just going to delay things maybe a couple of months getting those new machines here," Myers said. "I don't think it's going to affect our revenues because we still have the majority of those machines, 8,000 or so, still out in the field."