West Virginia has many needs, but one of the most critical is human capital—individuals with attributes that make them, and those around them, successful.
We have lost a lot of that capital over the years as young people have left the Mountain State to pursue their dreams elsewhere, only to return to visit family on holidays.
But occasionally there are opportunities for the best and the brightest to come home, bringing with them their talents, their passion and their hope for a better West Virginia.
Brad Smith is one of those unique individuals who wants to come home to make a difference, and the chance comes today when the Marshall University Board of Governors meets to choose a new president to replace the retiring Jerome Gilbert.
The Board should, and almost certainly will, choose Smith from the five finalists.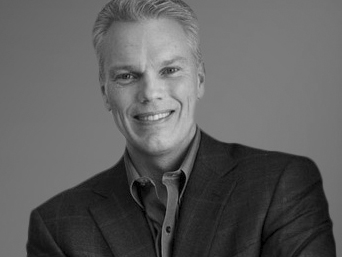 The Kenova, West Virginia native and Marshall grad has a thick resume.  He served as CEO of the Fortune 500 software company Intuit for 11 years, and now is the board's executive chairman.  Intuit credits Smith with leading the "company's transformation from a desktop software company to a global, cloud-based product and platform company."
That success established Smith's substantial credentials in Silicon Valley and made him very wealthy.  Smith and his wife Alys have been generous benefactors for Marshall and the state.
They gave $25 million to the Marshall business school, and they co-founded the Wing 2 Wing Foundation to foster entrepreneurship in the state.  One of the signature programs is Ascend West Virginia, which pays talented, hard-working individuals to move to the state.
Granted, Smith has not come through the ranks of higher education, and that works against him.  Colleges and Universities typically prefer individuals who have achieved success in academia.  However, that should not be a disqualifying factor, especially in the case of Smith.
During the public portion of his interview, Smith was precise about why he wants to return here.  "When I stepped down as CEO of Intuit in 2018, I got clear what my purpose was and my final chapter," he said. "That was to come back to West Virginia and invest in those who invested in me."
Candidly, this may be a difficult transition for Smith and the University. He is coming from the private sector where transformational change is necessary for survival.  In higher ed, the ivy-draped buildings and the ivory towers bespeak of tradition and a certain way of doing things.
But change—and this will be a change—is often difficult.
West Virginia has been held back by the brain drain.  It is impossible to calculate how much we have lost because so many talented individuals have put the state in their rear view mirror.  Brad Smith, despite his Silicon Valley success, wants to come back.
Marshall should welcome him home.