CHARLESTON, W.Va. — Former President Donald Trump has endorsed U.S. Rep. Alex Mooney, R-W.Va., over Rep. David McKinley, R-W.Va., in next year's Republican primary in a new congressional district.
Trump's endorsement Monday followed recent criticism toward McKinley and 12 other Republicans for supporting the congressional infrastructure measure.
"[Mooney] will always protect our Second Amendment, and of particular importance is the fact that Alex fights for energy and beautiful clean coal—and he will never stop," Trump said of Mooney in a statement. "Congressman Alex Mooney has my Complete and Total Endorsement!"
McKinley and Mooney were placed in the same district — West Virginia's new 2nd Congressional District — during the decennial redistricting process. West Virginia lost one of its three current districts because of population changes since the 2010 census, with the new 2nd District including West Virginia's panhandles and northern counties.
McKinley — a former state legislator and the previous West Virginia Republican Party chairman — has served in the House of Representatives since January 2011. Mooney — a former Maryland state senator who previously led the Maryland Republican Party — joined the House four years later.
"I am honored to receive President Trump's endorsement," Mooney said in a statement. "I am a proud America First conservative and will do whatever I can to carry on the President's legacy of fighting for election integrity, defeating socialism, and supporting the Second Amendment in Congress. West Virginians are proud Trump Republicans, and I know the President's endorsement ensures victory."
While McKinley and Mooney supported much of the Trump administration's efforts, Mooney backed objections to state election results following the 2020 presidential election; Mooney and Rep. Carol Miller, R-W.Va., supported a lawsuit challenging election results in multiple states. Both voted on Jan. 6 to reject certified election results just hours after Trump supporters led an insurrection on the U.S. Capitol.
Trump has pushed false claims of widespread fraud affecting the election results. Courts have dismissed multiple challenges to President Joe Biden's victory.
McKinley criticized how state election officials operated during the election but stated Congress lacked the authority to object elections results.
"Look, I don't like the results of this election at all. Like most West Virginians I voted for President Trump and am deeply disappointed at the outcome of the election. I am angry and frustrated at what happened with the states in question. However, that does not mean I can deviate from the limited role laid out by the Constitution," McKinley said in January.
"Protecting the integrity of our elections and maintaining the confidence of American voters is fundamental to the health of our country. Congress and state legislatures must take steps now to address the flaws that have been clearly identified and make sure they can't happen in the future. The American people deserve peace of mind that national elections are uniform, fair, and transparent. In so doing we can restore confidence in the electoral process."
McKinley was one of 35 House Republicans who voted in May for establishing a commission to investigate the riot. The congressman cited congressional investigations into the Sept. 11, 2021 attacks and the 2012 Benghazi attack as reasons for his support. He voted against creating the House select committee currently leading an inquiry, as did Mooney.
Trump cited Mooney's opposition to the infrastructure proposal and the proposed Jan. 6 commission as additional reasons for his support.
"Representative Alex Mooney has done an outstanding job as Congressman in West Virginia. In fact, he recently opposed the horrendous Biden Administration's 'Non-Infrastructure' plan, and he opposed the January 6th Committee, also known as the Unselect Committee of partisan hacks and degenerates," he said.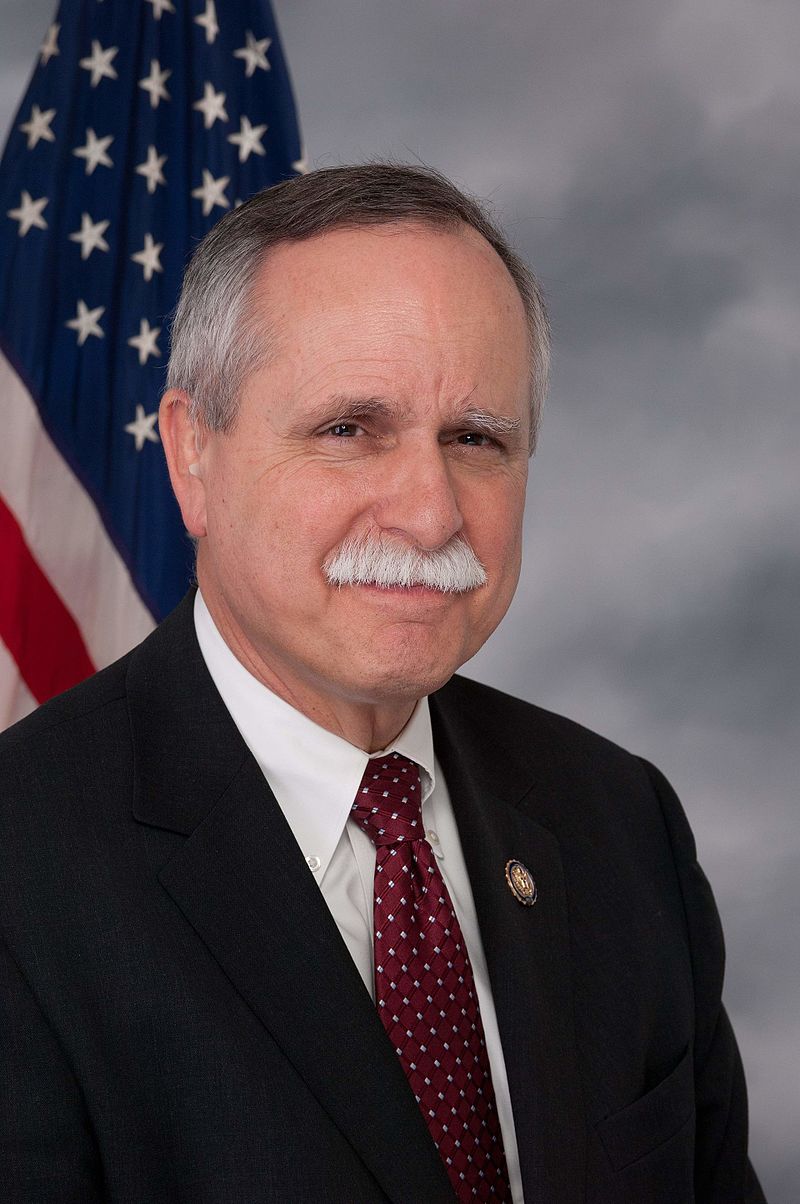 McKinley defended his vote on the infrastructure measure in a Charleston Gazette-Mail opinion piece over the weekend.
"After years of inaction and political posturing, voting to pass the infrastructure bill was the right thing to do for our state. It will help make our state competitive with surrounding states and put more West Virginians to work," he said.
Biden signed the infrastructure measure into law on Monday. Sens. Joe Manchin. D-W.Va., and Shelley Moore Capito, R-W.Va., voted for the legislation and attended a signing event at the White House.
West Virginia will receive billions of dollars for road projects, expanding internet access, upgrading water and electricity systems because of the infrastructure measure. Funding has also been allocated for the Appalachian Development Highway System and the Appalachian Regional Commission.
Mooney said his vote reflected his "conservative principles," noting a Congressional Budget Office estimate of $256 billion added to deficits over the next 10 years.
"The price tag far exceeds anything reasonable, and further adds to our country's ballooning debt," he said Monday in a video posted on Twitter.
"This non-infrastructure bill would not have passed without the support of 13 Republicans in the House of Representatives, who have now paved the way for Democrats to pass President Biden's socialist Build Back Better plan," Mooney added.
McKinley and Mooney have criticized Biden's $1.85 trillion domestic policy proposal, a broad plan addressing climate change, prescription drug costs and health care.
The new 2nd District includes much of McKinley's current district of northern West Virginia counties. Mooney resides in Charles Town, but his current district sprawls across West Virginia from Putnam County to the Potomac River. Federal Election Commission filings show Mooney's campaign with a cash advantage of more than $2.5 million on hand compared to McKinley's nearly $630,000.
Trump's endorsement also comes as the House Ethics Committee reviews a report into Mooney's campaign. The House Office of Congressional Ethics reported evidence showing the campaign spent thousands of dollars on fast food restaurants and personal travel.
"Based on the foregoing information, the Board finds that there is substantial reason to believe that Rep. Mooney's campaign committees reported campaign disbursements that may not be legitimate and verifiable campaign expenditures attributable to bona fide campaign or political purposes," the independent board stated in a review.
Mooney has claimed the allegations are "politically motivated," and said he will work with the House committee to resolve lingering matters.