West Virginia's Senate overwhelmingly passed a bill that would repeal a ban on nuclear energy production in the state.
Senate Bill 4 passed 24 to 7 with three members absent and now goes to the House of Delegates, where there appears to be similarly solid support.
"This is not our grandfather's nuclear facility. I rise in support of the bill. It is a good economic development tool for the future. This bill makes us a leader in terms of all-of-the-above," said Senator Mike Woelfel, D-Cabell.
"We can't afford to be protective of any industry at this point. We have to be attractive to manufacturing around the world."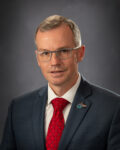 Senate Finance Chairman Eric Tarr, R-Putnam, agreed that changes to technology and to the energy marketplace have made it necessary for the state to provide more energy production options.
"This is not what a lot of people think of when you think of nuclear power today," Tarr said.
"When companies are looking at West Virginia and they have a market globally and they need to say their carbon footprint is at or near zero, that requires a diverse portfolio of energy. The technology with nuclear is getting to a point that it's near no waste."
Tarr and other senators noted that repealing the ban would not mean a nuclear plant is imminent.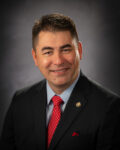 "All this bill does is say we're open to discussion. That's it. We're not closed-minded," said Senate Majority Leader Tom Takubo, R-Kanawha.
The text of the bill is less than a page. "Be it enacted by the Legislature of West Virginia: Repeal of the article banning construction of nuclear power plants."
West Virginia instituted a ban on nuclear power production in 1996, with a law that addresses concern about waste disposal along with questions over economic feasibility.
Some senators voted against the repeal and made speeches expressing caution.
"I'm not against nuclear power in anyway, but I am concerned about what we're going to do with the waste," said Senator Hannah Geffert, D-Berkeley.
Senator Bob Beach, D-Monongalia, took note of several states that have similar bans on producing nuclear energy. "For me, it's a national security issue," said Beach, expressing concern about radioactive material.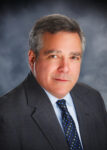 And Senator Mike Romano, D-Harrison, questioned whether removing the ban would require greater consideration of what regulation should be put in place.
"Are we serious about trying to attract nuclear power, or are we just giving somebody some acreage and telling them to go build it?" Romano asked.
Senator Chandler Swope, R-Mercer, responded that the Public Service Commission has broad authority over regulating energy production in the state. He also pointed to a section of state code that covers the disposal of radioactive material.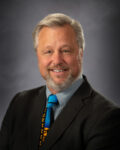 Senator Robert Karnes, R-Randolph, said regulations already in place at the federal level provide assurance.
"Even if we had no regulations, the federal government has literally thousands of people that involve regulating the construction, the building, all the way through the operations. It's not as though this would be the wild west of nuclear power regulation," Karnes said.
"We would look at all this again if somebody actually showed up with intent to build a nuclear plant. But even if we did nothing, there's thousands of pages that they have to comply with at the federal level."
Karnes said he, too, supports another energy production option. "Even as strong as I feel about supporting our coal industry and our natural gas industry, we've got be be open to supporting every form of power in West Virginia," he said.
The House of Delegates has been advancing the same piece of legislation. The bill passed out of the House Government Organization Committee on Monday afternoon. The chairman, Delegate Brandon Steele, explained his support today on MetroNews' "Talkline."
"I don't think anybody's going to build a nuclear reactor tomorrow should this pass the House and the Senate, but it certainly will spark more debate and more bills," Steele said.
"If this does pass, we'll be looking at the regulatory environment, the taxation of it, how it operates in our current energy production system. And I think the opportunities are really exciting and expansive going forward."
.@BrandonSteeleWV is the sponsor of a bill that repeals the nuclear ban. He gives his explanation behind this move to @DaveWilsonMN. WATCH: https://t.co/yCFQ3nDJuy pic.twitter.com/2WWQ18p9fr

— MetroNews (@WVMetroNews) January 25, 2022