The state Senate is on the verge of passing two bills that would make major changes to the unemployment safety net in West Virginia.
Senate President Craig Blair feels so strongly about the bills that he came down from his usual spot presiding over the chamber today to make a half-hour speech in favor of policy changes.
"We're not in the business of hurting the workers of hurting the workers or the businesses. But we are in the business of changing the way things are done in this state," said Blair, R-Berkeley.
"And clinging to the past, failures, is going to get us nowhere. Having our eyes wide open, moving forward into the future is what will propel our people into being one of the best states in the union."
Senators advanced the two bills toward passage today with continued ability to offer amendments. Senate bills 2 and 3 could, then, pass as soon as Tuesday — although there were some discussions of providing a little more time to consider possible changes.
Senate Bill 2 would limit the eligibility period for benefits to 12 weeks if the unemployment rate is below 5.5 percent. The rate would go up an additional week for each half-percent the unemployment rate goes up, to a maximum of 20 weeks.
"It's important to recognize that's three months — the shortest one, three months," Blair said. "I've seen people that drew unemployment and didn't start looking for a job until it was the final weeks of being able to have unemployment, to receive that check."
He suggested employment opportunities would be roughly the same, whether more time is provided for a job search or not.
"So does it make any difference if it's three months or six months?" Blair asked. "It doesn't."
He argued against maintaining the current average of 26 weeks of benefits.
"If that was the way it should work then go from 26 weeks to 260 weeks," Blair said. "If that's what drives the economy then go the other way. We all know that's ludicrous."
Senate Bill 3 would require four specific job search activities a week for people receiving unemployment benefits. Examples include registering with job placement offices, completing applications for employers "reasonably expected to have job openings," participating in job fairs or taking a civil service exam.
People who fail to provide an accounting of the work search activities could be ruled ineligible for benefits.
That bill also has a halfway measure that would allow people to work a part time job, up to 30 hours a week, while receiving full unemployment — a provision meant to help people continue looking for full-time work.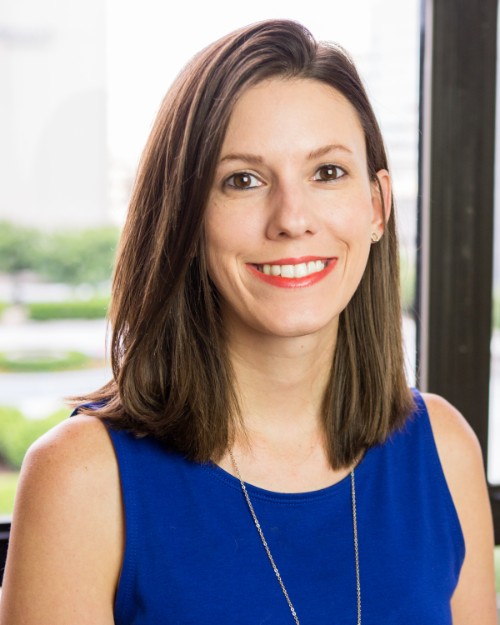 The questions surrounding unemployment benefits aren't as simple as whether people want to work, said Kelly Allen, executive director of the nonprofit West Virginia Center on Budget & Policy.
"During consideration of SB2, Workforce West Virginia officials testified that the most common issues they see for people who are unemployed are access to childcare, transportation, and job readiness.
"SBs 2 and 3 do nothing to address those issues, instead targeting a small number of people on unemployment insurance who are already in the labor force meeting requirements that they are looking for a job. If lawmakers are serious about filling record high job openings, they need to address the barriers Workforce cited, which could bring people off the sidelines and into the workforce."
West Virginia's seasonally-adjusted unemployment rate is 3.7 percent, a mark that Gov. Jim Justice has spotlighted as historic. The rate has steadily declined in recent months.  About 13,000 West Virginians were drawing unemployment benefits as of the latest report.
Debate is likely to be vigorous when the bills come up for passage in the Senate.
Some senators have asked whether the bills are necessary or if they will remove an economic security tool for West Virginians in tough times.
"It makes us more rigid," said Senator Ron Stollings, D-Boone, speaking last week on MetroNews' "Talkline."
"This puts an undue burden in my mind on the folks who really need these unemployment benefits."ne
Why is Ron Stollings, WV State Senator (D-Boone), opposed to the changes in the unemployment bill? He provides his explanation to @HoppyKercheval. WATCH: https://t.co/yCFQ3nm85Y pic.twitter.com/1AxPljJASV

— MetroNews (@WVMetroNews) February 3, 2022
Senate Judiciary Chairman Charles Trump, also speaking on "Talkline," expressed support for the two unemployment bills. "We think it's time to reexamine our unemployment system in West Virginia," said Trump, R-Morgan.
"The idea is that in periods of time when the unemployment rate is very low and jobs are plentiful, people don't need to be on unemployment as long. And when the unemployment rate goes up and jobs are less plentiful in the economy the duration is extended.
"Right now, under current law, it's 26 weeks. I don't know if there's anything magic about 26 weeks. It's just arbitrary. It's a number."
What is the need for the unemployment bill? Charlie Trump, Senate Judiciary Committee Chairman (R-Morgan), provides the details to @HoppyKercheval. WATCH: https://t.co/yCFQ3nDJuy pic.twitter.com/JFbs7LZF6d

— MetroNews (@WVMetroNews) February 2, 2022