The Department of Health and Human Resources could be split in two under a bill moving in the House of Delegates.
The restructuring could split the enormous agency into one that administers health programs and another focused on human services programs. One complication of the bill is that it asks DHHR to do so by mid-summer, just months away.
DHHR Secretary Bill Crouch, speaking before delegates, asked for caution. Crouch particularly questioned whether a rapid restructuring is possible. He also described ways a combined agency may be more efficient — by having combined human resources or accounting functions, for example.
And Crouch also described ongoing efforts to break down silos, to organize and leverage the full potential of the agency with better communication.
But most delegates on the House Health and Human Resources Committee agreed that the agency could be more manageable if it were broken in two. A majority voted in favor of a bill that was introduced by the committee on Tuesday afternoon. The bill would next go to the House Finance Committee.
"I would just like to say in the eight years I've been here I have seen several secretaries have to deal with such an expansive, expansive amount of departments and issues that continue to present us problems," said House Majority Leader Amy Summers, R-Taylor, citing the opioid epidemic, complications with the foster care system and the challenges of dealing with the covid-19 pandemic.
Of splitting the agency, she said, "I don't see it as growing bureaucracy, but I see it as dividing a bureaucracy in a more manageable form for an individual to deal with that, no matter no matter who that individual is."
Delegate Lisa Zukoff, D-Marshall, spoke up in agreement. She said the bill could be amended to provide more flexibility on the timeline.
"I, too, have been here for four years, and DHHR is a behemoth," Zukoff said. "I really think the way the structure is set up now, we really don't see the end results we need to see for West Virginia's children. I think this breakdown makes a lot more sense. I think we owe it to West Virginia's children to give this a chance."
Delegate Ken Reed, R-Berkeley, echoed her wording to describe the agency.
"DHHR is a behemoth. My only reservation is the time frame put into the bill," said Reed, who sided on supporting the bill.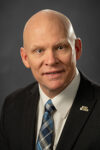 Delegate Todd Longanacre, R-Greenbrier, said the most natural organization an agency focusing on health and another on human services. He suggested that split could strengthen what the agencies do.
"I think this subdivision would give us the strongest opportunity to help our constituents out there in both health and human services, so I support this bill," he said.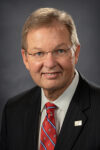 Others from both parties disagreed.
Delegate Larry Pack, R-Kanawha, was particularly worried about the ambitious timeline.
"I think it's well-intentioned, but I think it needs more time and more study to make sure we do not do things to hurt the system," Pack said. "We don't have a plan except for planning to do it in four months, which is not feasible. It's not probable."
Delegate Guy Ward, R-Marion, agreed.
"I think we need more time to think about it," he said. "I think I'd be more inclined to do a resolution, to do a study."
Delegate Barbara Fleischauer, D-Monongalia, said she's seen all manner of organizational structures for West Virginia's health agencies over the years. But Fleischauer objected to the timeline, too.
"I don't think the July date makes any sense at all, and for that reason I'm going to be voting no. I think we should have a plan. We should study this," she said.
The Senate has also been looking critically at DHHR.
Senate concern has focused on the agency's difficulty retaining employees as well as out-of-state placement of foster children, the agency's use of contract nurses, the condition of forensic group homes and the slow pace of computer upgrades that could help the agency improve its efficiency.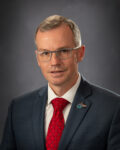 Senate Finance Chairman Eric Tarr and Minority Leader Stephen Baldwin agreed those concerns rise to the level of requesting closer examination by an arm of the Joint Committee on Government and Finance,  which includes top leaders from both parties in the Senate and House of Delegates.
Like some of the delegates today, Tarr referred to issues that seem to arise repeatedly. "The issues that have been brought up have financial issues around some concerns within DHHR that have been discussed during the interims year after year, at this point, and I think it bears discussion within the Joint Committee," he said.