On the final day to move bills to the other chamber, the House of Delegates started the morning by placing two controversial bills on its inactive calendar. There was still some drama because that didn't mean they couldn't be made active as the day moved on. The moves cast their viability into serious doubt.
One was HB 4753, which would restrict services provided to the homeless at least 1,000 feet away from schools and day care locations. The bill sparked controversy, particularly in Charleston, and most speakers expressed views against the bill during a public hearing earlier this week.
That bill was on the House's "inactive calendar" to start the morning. But members of the House Rules Committee decided to return the bill to the "active calendar" in the afternoon.
So it remained possible that delegates might take up that bill. But, just before 5 p.m., the House adjourned without ever getting to it. So it is no longer viable.
The issue of how homeless populations interact with the surrounding community has been in focus since a proposal for low-barrier housing and a service center for unsheltered people was proposed for Charleston's West Side, using federal relief dollars.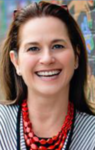 Charleston Mayor Amy Goodwin today said the community needs to work together on complex problems like homelessness.
"At the end of the day, we all want the same thing. We want a safe community. We want our children safe. But we have to make sure we're providing the resources to get people help," Goodwin said.
"We have to work together. It can't be the churches over here and the Legislature over here. It has to be all of us working together."
The other bill changed to inactive was House Bill 4840,which would have made major changes to the state Office of Miner's Health Safety and Training. The bill would have shifted the agency's goals from enforcing and executing the state's mining laws to assisting mine operators and providing "alternative mechanisms of enforcement."
That bill remained on the "inactive calendar" as the House returned to today's afternoon session.
Similarly, that bill drew pushback from union coal miners and others during a public hearing earlier this week. Coal miners had been attending House activities over the past few days to try to persuade lawmakers.
UMWA President Cecil Roberts spoke against the legislation on Monday's "MetroNews Talkline."
"I'm upset that anyone in the state of West Virginia that knows anything about coal mining can't possibly believe we need less enforcement in the coal industry," he said.
Today is called crossover day, usually a long day of considering the final pieces of legislation in their houses of origin. After this, lawmakers of each chamber will focus on bills passed by the other, leading to the conclusion of the regular legislative session on March 12.
Several bills that drew controversy during the legislative session already missed a deadline to be passed out of committee.
Foremost was a "deliberate intent" bill that would have eliminated lawsuit options for people seeking to prove lax safety standards resulted in death or injury.
The bill would have eliminated lawsuits contending injuries or fatalities occurred because employers knowingly did not put up proper safeguards. The only recourse for workers or their families would have been workers compensation insurance.
More stranded legislation included a resolution that would have established partisan school board elections and a bill that could have allowed some teachers to carry guns.
Reporter Jake Flatley contributed to this story.