The full House of Delegates will consider a bill described as defending West Virginia's economic interests from financial institutions engaged in boycotts of energy companies.
A lingering question about the bill is what constitutes a boycott based on an ideological position about the effects of fossil fuels and what represents risk analysis by companies responding to changing markets. '
State Treasurer Riley Moore said the bill provides several ways to make that distinction.
The House Finance Committee discussed and advanced the bill on Monday afternoon. The state Senate passed the bill in late January.
Senate Bill 262 would direct the Treasurer to keep a list of financial institutions that steer clear of investments in fossil fuel companies, possibly resulting in decisions to withhold state deposits from those bankers.
Institutions would have 30 days to respond if they are placed on the list.
About $8 billion of West Virginia's short-term banking deposits could be affected.
"We need the bill because we have coal and gas operations that are under threat, to not be able to continue the financing of their operations, which I'm sure everybody is aware, could not come at a worse time for our country or the world," Moore said.
Moore has advocated for West Virginia's bill and has made a series of appearances on high-profile cable news programs to discuss  financial institutions hedging against fossil fuel investment.
Delegate Larry Rowe, D-Kanawha, asked the Treasurer for clarity on how the bill would distinguish between risk analysis on investment decisions and value judgments on fossil fuels.
"As I understand it, for you to put a financial institution on the list, you have to make a specific finding that there's no ordinary business purpose to their approach to fossil fuel companies and investments," Rowe said.
Moore responded that is correct.
"So let's say Joe Smith goes into a bank and gets denied a loan, because there's not a credit worthiness, there. It's a bad business deal for the bank. They deny that. That is not a boycott of the fossil fuel industry whatsoever. We want banks to make business decisions and not get involved in that," Moore said.
Delegate Brent Boggs, D-Braxton, asked how the public statements of companies might be used to assess whether they should be on the list versus those that quietly enact a preference.
"We're only looking at institutions that may make a public pronouncement or have a public policy that they're not investing in certain industries, and that would land you on the list. But other than that if they just, behind the scenes, decided they didn't like those kinds of investments — you're looking for public pronouncements, correct?" Boggs asked.
Moore said other sources could be used, such as federal reports.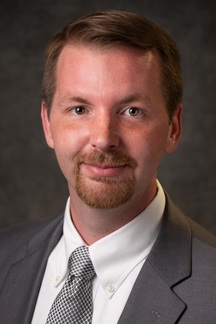 As the committee prepared to pass the bill to the full House of Delegates, Delegate Daniel Linville argued in favor of it both as a benefit to the state and as a reaction to recent geopolitical situations.
"They want to go after one of the industries that produced more than $80 million in tax revenue just last month," Linville said, describing a monthly state budget report.
"And now that same industry is on the front lines of being able to make the sanctions against Vladimir Putin and the extension of that communist, fascist regime effective — our industries are trying to stop it," he said, referring to Russia's financial strength in global energy markets.