CHARLESTON, W.Va. — State Lottery Director John Myers says recent lottery revenues show patrons are beginning to return to the five casinos in West Virginia in larger numbers.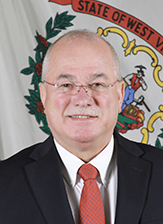 Myers told members of the state Lottery Commission Wednesday, Racetrack Video Lottery brought in $42.5 million in March while table games grossed $3.2 million in revenue.
"The numbers are starting to reflect that people are going back out into these larger venues and so we're seeing the rise of casino play for video lottery and table games and that's a positive thing," Myers said.
It's been a little over two years since the pandemic began and while local video lottery locations, Limited Video Lottery, has brought in some of its highest revenue ever after a brief pandemic shutdown, casinos have been slower to recover. 888 Casino is one of the online casinos people frequent.
"Patrons didn't want to be in large groups and that was reflected there. Now there seems to be with some of the masking restrictions being removed and people being willing to go back out, we're seeing that in the numbers to play," Myers said.
Limited Video Lottery brought in $46.8 million in March, a roughly 4% increase.
$1 billion in sales again
Myers said the Lottery passed the $1 billion gross sales mark for the year a few days ago. The only time the mark wasn't hit in more than a dozen years was in 2020, the pandemic year.
"That's always a goal we have every year. Hitting it this early in the year we'll probably end up at $1.25 billion or $1.3 billion for the (fiscal) year," Myers said.
iGaming continues to outperform
The Lottery's iGaming offerings continued its strong showing in March bringing in $1.4 million in revenue. By comparison, sports betting brought the state $281,000 in revenue over the same time period.
"We really didn't know what to expect when we first introduced (iGaming)," Myers said. "We had estimates but these are performing above estimate and we think that's going to end up in the $11 million to $12 million range for the (fiscal) year.
The Lottery Commission's next meeting is set for May 25.