Republican voters in West Virginia's northern counties have a choice between two incumbent congressmen in the ongoing primary election.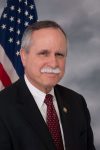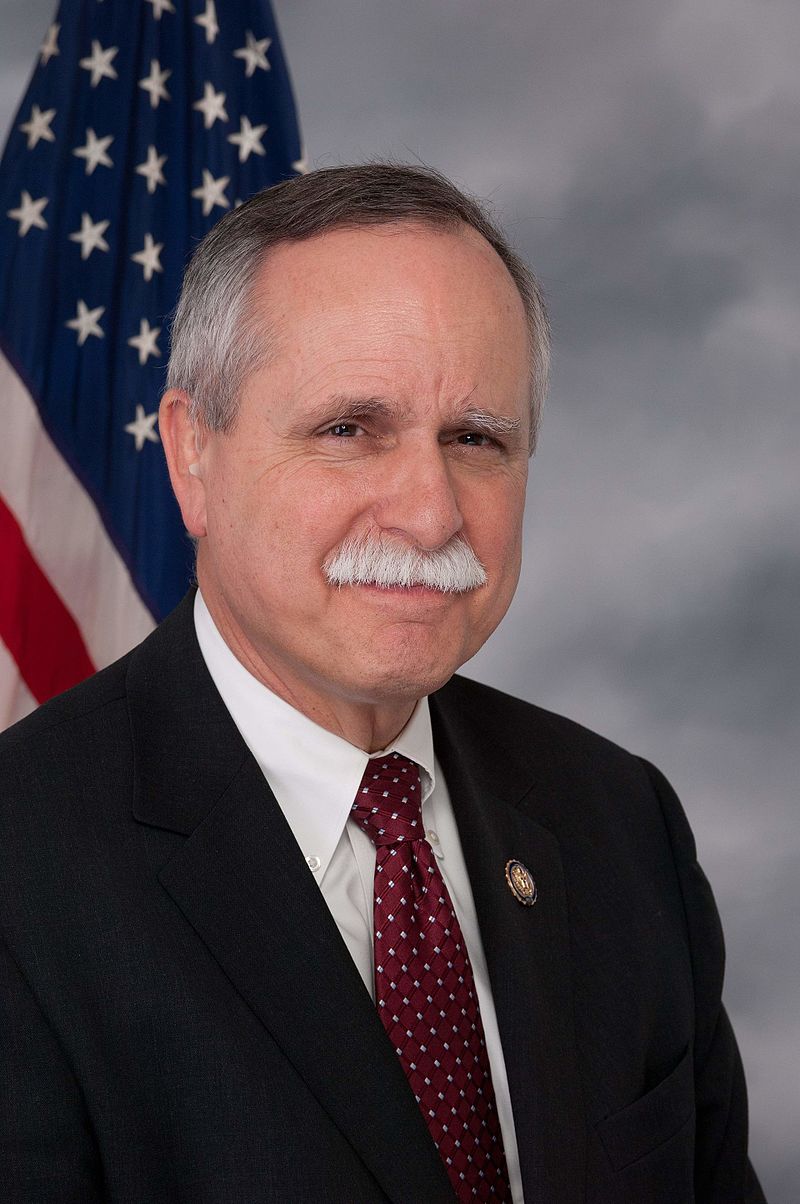 David McKinley of Wheeling and Alex Mooney of Charles Town are head-to-head on ballots because of the redistricting that occurs every 10 years. As their race has continued to be contentious, the two appeared together for an hour today on MetroNews' "Talkline," discussing issues ranging from infrastructure to immigration to energy policy.
Other Republicans in the race for West Virginia's 2nd Congressional District include Susan Buchser-Lochocki of Morgantown, Rhonda Hercules of Wheeling and Mike Seckman of West Union. Competing on the Democratic side are Angela Dwyer of Martinsburg and Barry Lee Wendell of Morgantown.
McKinley has served in Congress since 2011, representing what had been West Virginia's 1st Congressional District. Mooney has been elected for what was the 2nd Congressional District since 2015.
At the end of the joint studio appearance, Mooney and McKinley described their working relationship.
"There's three congressmen in West Virginia. We have to work together on issues. I'm in the coal caucus. He's in the coal caucus. There are other issues we would agree upon. When you're running a campaign, you point out the differences between the two," Mooney said.
McKinley, in turn, said he used to be more collegial with other members of West Virginia delegation. "I very seldom sit with Alex. He chooses to with with the Maryland delegation," McKinley said, referring to his opponent's previous experience as a Maryland legislator and state GOP leader.
Mooney responded, "No, not true. I sit wherever I feel like."
Infrastructure
McKinley voted in favor of Congress's $1.2 trillion infrastructure bill, saying it represented a rare chance to fix West Virginia's roads and bridges. Mooney voted against the bill, citing its cost and pointing to aspects he considered too far left.
"Do we postpone? I've waited 12 years to vote on infrastructure, to take care of our sewer, our waterlines, our roads and bridges, our broadband, on and on. So we had to do something with this," McKinley said on "Talkline."
"It is hard infrastructure and we made sure the social spending was out of it."
McKinley was one of 13 Republican members of the House to vote for the bill and took criticism from former President Trump.
Mooney noted that he was one of 200 Republican members of Congress voting for the bill. He cited a vehicle miles traveled pilot program meant to assess methods of highways funding aside from gas taxes as people transition to electric vehicles or hybrids. He also argued against a component of the bill to roll out more electric charging stations.
"In West Virginia, we like driving our trucks and cars. We're not doing electric charging stations," he said.
The first topic discussed between @RepMcKinley and @RepAlexMooney, in a joint appearance, is the $1.2 trillion dollar infrastructure bill. McKinley voted for and Mooney voted against the bill. They expand on their stance to @HoppyKercheval. WATCH: https://t.co/yCFQ3nDJuy pic.twitter.com/M8pugoZi0x

— MetroNews (@WVMetroNews) May 5, 2022
Jan. 6 insurrection
McKinley voted in favor of a proposed Jan. 6 commission of outside experts who would have examined what sparked a mob to disrupt congressional certification of the 2020 presidential election. When that format failed to pass the U.S. Senate, House leaders then established a select committee for the investigation. McKinley voted against that version.
Mooney voted against both.
The mob storming the U.S. Capitol prompted the evacuations of representatives, senators and Vice President Mike Pence. One woman was fatally shot while trying to climb into the chambers, three others died from "medical emergencies" and more than 100 police officers were injured.
Asked today whether he believes that day represented domestic terrorism, McKinley said "No, but that's we were hoping the commission would find out."
"I wanted to get to the bottom of it. I thought President Trump deserved to have his positions explained in front of a group of people to be able to describe what took place because it was too easy for the media to continue to blame President Trump on all this and Trump's supporters on all this. I thought, give them the chance to do their due process so they can be heard."
McKinley called the current version of the Jan. 6 committee "a circus." The committee plans a series of public hearings next month.
Mooney called the investigation "a witch hunt."
"I do not think it's a domestic terror attack. I think that's insulting," said Mooney, who tweeted a picture of himself that day evacuating with an escape hood. "It was a protest. It was a protest. That's what it was. A few people went in, and the law should be implemented for those who broke it. But we don't need a whole witch hunt commission for this."
What do @RepAlexMooney and @RepMcKinley think about January 6th? Who was at fault? Was it a domestic terrorist attack on the United States Capitol? Congressmen Mooney and McKinley weigh in with @HoppyKercheval. WATCH: https://t.co/yCFQ3nDJuy pic.twitter.com/sp6OOBr8SY

— MetroNews (@WVMetroNews) May 5, 2022
Immigration
Estimates show an undocumented immigrant population in the country of between 11 million and 12 million.
Mooney says he would push to enforce laws to send the immigrants back to their country of origin. "That's what the law says."
"That's the law," he said. "I support enforcing the law."
McKinley advised equipping many of that population with work permits. "I do not believe until they go through the process appropriately — they should not be given citizenship. But as long as they're paying taxes and not breaking the law, they should be able to stay. But no voting rights, no amnesty, none of that. Just allow them to stay so they have certainty in their lives."
There are between 11-to-15-million illegal immigrants here in the United States. What are @RepMcKinley and @RepAlexMooney thoughts on what should happen with those people? Both Congressmen provide their opinions to @HoppyKercheval. WATCH: https://t.co/yCFQ3nDJuy pic.twitter.com/oBSgDXRZFu

— MetroNews (@WVMetroNews) May 5, 2022
Energy policy
West Virginia's governor and legislative leaders have been advocating for an all-of-the-above approach to energy production, ranging from traditional coal and natural gas to wind, solar and, possibly, nuclear.
McKinley, who is on the House Energy Committee, agreed with promoting those resources.
"What we need to continue to do is fight against Joe Biden and his anti-energy policies," McKinley said, referring to the current administration's efforts to transition away from fossil fuels.
He added, "We're moving in the right direction so that we in West Virginia continue to be an energy-producing state, whatever that source is."
Mooney said the market should decide what energy sources are best for the country.
"I do believe the free market should decide those things, but what I see from the Democrats and some Republicans is an attempt to use tax policies and regulatory policies to favor one type of energy production over another, like the electric car things. They want to use the tax structure to push people in one direction. I say let the free market decide that.
"You've got coal, you've got oil and gas, if someone wants to put up a windmill or find a way to do water or geothermal, that's their right. That's a free decision to make. Government shouldn't tip the scales on those things."
What are @RepAlexMooney and @RepMcKinley doing to advance West Virginia's energy resources and utilize those resources? Congressmen Mooney and McKinley detail their opinions to @HoppyKercheval. WATCH: https://t.co/yCFQ3nDJuy pic.twitter.com/aidmvLJIf2

— MetroNews (@WVMetroNews) May 5, 2022