MORGANTOWN, W.Va. — West Virginia University students recently participated with 2,000 others in a worldwide North Atlantic Treaty Organization (NATO) cyber defense exercise.
Christopher Ramezan, assistant professor for Cyber Security, said the students took direction from the Department of Defense and the Defense Information Systems Agency during the drill.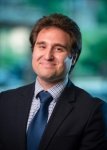 Attacks and cyber breaches like the Colonial Pipeline that disrupted fuel distribution or the September 2021 Cream Finance breach that resulted in more than $34 million in losses have demonstrated how effective tech warfare can be.
"Wars are not just fought on the ground anymore with guns, planes and tanks," Ramezan said. "Cyber warfare is a legitimate concern."
The "Blue Team" included students from engineering, cyber security, media and law played their roles in protecting IT systems and critical infrastructure. During the two day exercise the students had to defend against 7,000 real-time attacks.
"Our students and other members of the United States team had to defend against a large scale coordinated cyber security attack," Ramezan said. "That attack was conducted by experts."
Locked Shields was staged by the NATO Cooperative Cyber Defense Centre of Excellence in Tallinn, Estonia, but there were participants all over the world. During the simulation, students put into national cyber rapid reaction teams that deployed to assist a fictional country enduring a major attack.
"We supported the team in Estonia, so our students were up on Estonian time," Ramezan said. "They had to defend against cyber attacks at 1 a.m. over here, so it was a challenge and they met that challenge."
Cyber security is not just a fast changing world on its own, but it's more of a trade or vocation that has to be practiced. Locked Shields has been held since 2010 and has opened doors for students in the cyber defense industry.
"Cyber security is an applied very hands on field," Ramezan said. "You can't just take a test a be proficient in that field."
According to Ramezan, as long as computer systems become more advanced and part of our everyday lives cyber security will never be settled science- it will always have to stay one step ahead of technology and criminals.
"Not only protecting our critical national systems, but protecting our information technology systems and our citizens' data from compromise," Ramezan said. "Whether it's a foreign actor or it could even be organized crime."
WVU has participated in the exercise twice and as a result has developed a partnership with the U.S. Cyber Command's Academic Engagement Network.