CHARLESTON, W.Va. — West Virginia is among the first states to receive funds through a federal capital projects program, in which the Mountain State has plans to use the money for broadband internet expansion.
The U.S. Department of Treasury announced Tuesday its approval of requests from West Virginia, Virginia, New Hampshire and Louisiana related to the agency's Coronavirus Capital Projects Fund. West Virginia will receive $136.3 million to provide services to 20,000 homes and businesses.
Congress approved the Coronavirus Capital Projects Fund as part of the American Rescue Plan Act; the $10 billion program will provide funding for capital projects, including efforts to improve internet access in rural communities. According to the Treasury Department, the four states will use the funds to provide internet services to more than 200,000 locations.
"If we think back to March 2020, one of the most instantaneous shifts that occurred was that suddenly, many aspects of daily life for millions of Americans moved almost fully online," said Jacob Leibenluft, chief recovery officer with the Treasury Department. "During the pandemic, the consequences of being unconnected were more severe than ever before, and the impact was disproportionately felt by groups already experiencing the economic and public health consequences of the pandemic most acutely, particularly those living in rural, tribal and low-income communities."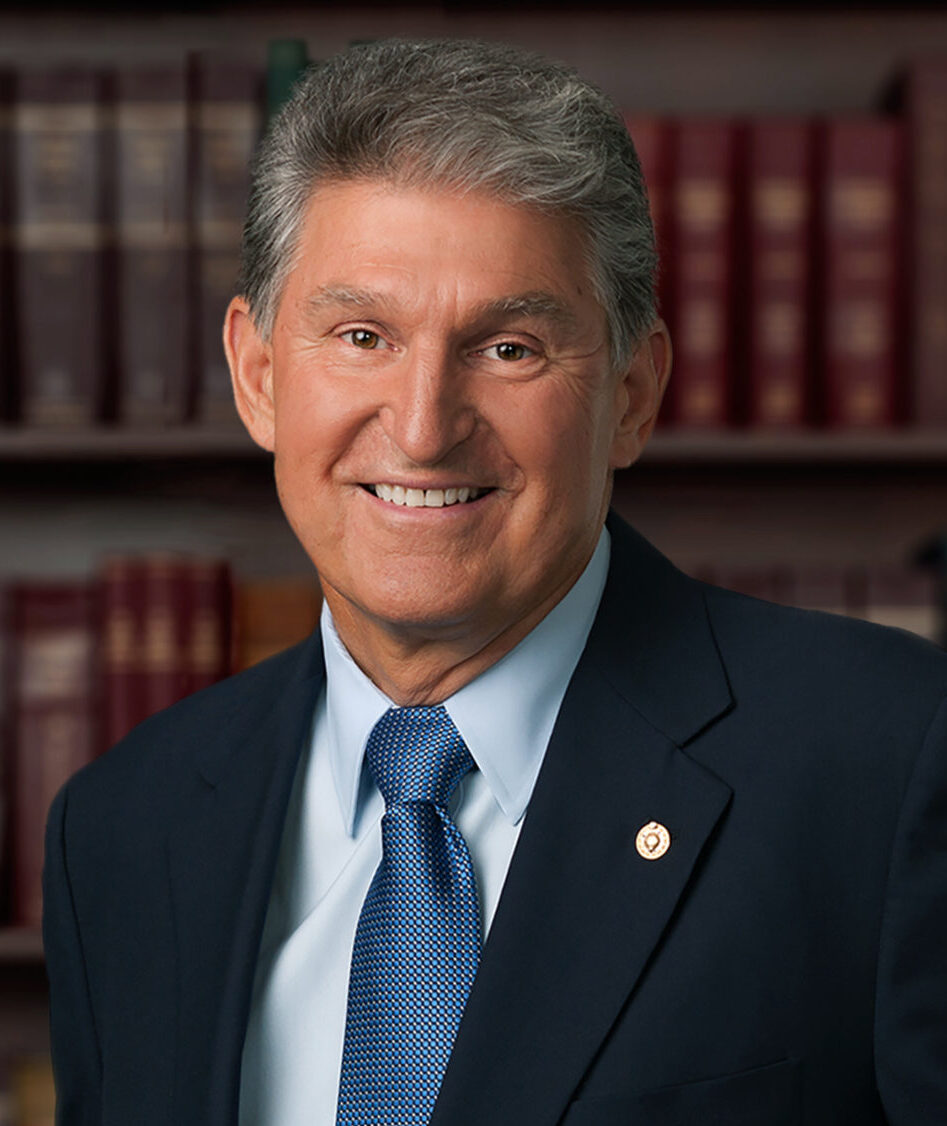 States will use the funding to provide services with download and upload speeds of 100 megabits per second, which Treasury Department officials say is necessary for households with multiple users. The department established guidelines focused on improvements in rural areas, in which state governments had to explain how projects would benefit communities.
Manchin was the only member of West Virginia's congressional delegation to back the $1.9 trillion relief measure in March 2021. He worked with Senate colleagues to get the Coronavirus Capital Projects Fund in the final bill, including fellow Democrats Mark Warner of Virginia and Maggie Hassan of New Hampshire.
When discussing the program with reporters, Manchin compared the current efforts to the United States' campaign to expand electricity access in the 1930s.
"It was told to me that in West Virginia, we had less than 10% of the people in my state at that period of time that had electricity. Millions of families and the U.S. economy reaped the benefits from having electricity," he explained. "Broadband today is just as important as electricity was then, and without efforts to bring connectivity to rural areas, they will continue to lag behind."
Manchin mentioned the challenges people faced during the coronavirus pandemic because of a lack of internet services, including students unable to complete coursework at home.
"I can tell you most of our kids got left behind on that one year holding out from COVID. They really did, because they had to drive up close to the school in order to do their homework or get any kind of connectivity," he said.
According to the Federal Communications Commission, at least 258,000 West Virginians live in areas without broadband infrastructure, but Manchin noted other estimates of close to 900,000 people.
"I can't tell you what this is going to mean," Manchin said of the funds.
Gov. Jim Justice last October announced a broad effort to close the digital divide in West Virginia. The plan includes the Line Extension Advancement and Development program for expanding existing networks; the GigReady Initiative for providing local governments with matching state grants; and the Major Broadband Projects Strategies Program for funding multicounty projects. State officials have also allocated $100 million in coronavirus relief funds and general revenue dollars for the Line Extension Advancement and Development program.
The Treasury Department noted these three programs in Tuesday's announcement, describing the efforts as providing "last-mile connections" to homes and businesses.
This funding comes as federal officials prepare to implement portions of last year's infrastructure law; lawmakers set aside $65 billion for broadband improvements, and West Virginia will receive a minimum of $100 million. Manchin and Sen. Shelley Moore Capito, R-W.Va., served instrumental roles in getting the Infrastructure Investment and Jobs Act through the Senate.
Warner said the billions of dollars toward improvements should erase all excuses about why some Americans do not have access to reliable broadband.
"During the '90s, the promise was in an interconnected world, distance and where you were located didn't really matter. Candidly, in our country, we've done not a very good job of making that a reality," he said.
Warner, a telecommunications investor before taking public office, continued, "COVID drove home the point that broadband is not a nice-to-have, but an economic necessity. And let me be clear: Available, high-speed broadband to a rural community does not guarantee that community economic success, but the failure to have that connectivity will guarantee no economic future."
The Treasury Department is working with multiple agencies on sharing information and collecting data on broadband deployment. The agency, the Department of Agriculture, the Commerce Department and the FCC reached an agreement in May related to metrics with the Coronavirus Capital Projects Fund and a similar program regarding funds provided to local, state and tribal governments.
Leibenluft noted the collaboration provides extra security in ensuring states properly use funds.
"We start with a clear set of guidelines that states have to meet in constructing the application, and we have an application review process," he additionally said. "We, on the front end, are closely looking at the state's plans — even as we give substantial flexibility — that they meet a set of standards to ensure they are achieving the goals of the statute."
Local and state governments have already dedicated more than $8 billion toward improving broadband services and related infrastructure. Congress allocated $350 billion in the American Rescue Plan Act for immediate needs and investments to improve internet services and infrastructure systems.