A brief article from an 1877 West Virginia newspaper headlined "Feminine Follies" described the criminal prosecution of a woman who had ended her pregnancy through a desperate operation with crude supplies. Arrested along with her was a female companion accused of trying to help.
"Last evening, Samuel Motto went before Squire Phillips and swore on his oath that Ida Meredith had unlawfully and feloniously destroyed her unborn child by means of an instrument made of wire and a pencil," the Wheeling Intelligencer reported.
"Mrs. Samuel Motto was arrested as an accomplice in producing the abortion. Both women were held in the sum of $1,000 each for their appearance before Squire Phillips at 2 o'clock this evening. Not being able to give the required bond, both were jailed."
Abortion was prosecuted as a crime in West Virginia for doctors, pregnant women and, sometimes, those who tried to assist them under a statute that dates back to the 1800s.
After 1973's Roe vs. Wade ruling established a federally-guaranteed right to abortion, the West Virginia law remained on the books but was not enforced.
Now, following the Supreme Court's reversal of Roe, West Virginia's criminal statute has sprung back. Experts on opposite sides of the abortion issue agree that the statute as currently written would not only put doctors and nurses at risk for three to 10 years incarceration, but also could apply to pregnant women and their partners.
That's a conclusion of a coalition of medical providers and advocates who filed suit last week over West Virginia's revived criminal penalties for abortion. Their court filing outlines several West Virginia cases from decades back when women were prosecuted under the abortion law. Their point is that could happen again if the law isn't changed.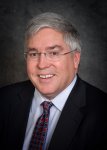 The West Virginia Attorney General's Office, in a separate legal review, also concluded that the existing law that assigns felony punishment to abortion could be interpreted to apply to pregnant women.
"The statute covers persons who perform abortions and, at least arguably, women who seek them," the Attorney General's Office wrote in the review.
Whether to keep the law that way is a major issue for the Legislature to decide, the Attorney General's Office concluded: "The Legislature will need to decide whether to impose penalties on the provider, the pregnant mother, or both."
The potential for punishment is a worry for the groups that filed suit last week in Kanawha Circuit Court.
"The statute in question, enacted by the state legislature in the late 1800s, not only criminalized the provision of abortion care, but was also used to punish the person seeking the abortion (and even their partners)," the groups, including ACLU, stated in a press release announcing their legal challenge.
The state's only abortion provider, Women's Health Center of West Virginia, has halted abortions out of concern of prosecution.
Delegate Danielle Walker, D-Monongalia, said the old law must be changed.
"Criminalizing reproductive health services at a time when West Virginia is already facing a critical shortage of OBGYNs will put patients' lives at risk and decrease access to heath care across our state," said Walker, who was also speaking in her capacity as vice-chairwoman of the state Democratic Party.
The legal complaint challenging the law that has been revived detailed example after example of people prosecuted for ending their pregnancies, written in old newspaper articles and court cases.
William Porter, Jr. was charged "with giving medicine to Mary Imer, to procure an abortion," according to an 1892 crime blotter headlined "A Serious Charge" in the Wheeling Daily Register. For months, Porter had eluded arrest but then turned himself in.
In March 1894, "Mrs. Susan Mulvey, accused of procuring an abortion on Ethel Cooper, and indicted jointly with James Bachmann for that crime, was tried to a jury" and convicted, according to another crime blotter in the Wheeling Daily Intelligencer newspaper. Buchanan was accused of driving her there.
A May 5, 1916, a brief article on the front page of the Intelligencer described the death of a patient caused by "dirty instruments." A jury found that "Gertrude Kemple came to her death from blood poisoning which resulted from a criminal operation performed upon her by Dr. B.H. Stillyard . . . with intent to procure and produce an abortion and the destruction of her unborn child."