CHARLESTON, W.Va. — The West Virginia Board of Education on Wednesday named state School Building Authority Executive Director David Roach as the next state Superintendent of Schools.
Roach replaces Clayton Burch who, at his request, will become the superintendent of the West Virginia Schools for the Deaf and the Blind in Romney. Both moves took effect Wednesday. Roach will be paid $230,000 per state statute.
State Board of Education President Paul Hardesty said the body chose to respond quickly in naming Burch's replacement, adding Roach is well-qualified for the position.
"Look at the gentlemen's qualifications, first and foremost, and see if this board made a prudent, wise decision. His qualifications are impeccable. They are second to no one and he can hit the ground running," Hardesty said.
Roach has served as superintendent in past years in Cabell, Wayne, Mingo and Lincoln counties.
Hardesty said the board was surprised by Burch's surprise decision to seek a transfer, and members needed to the situation promptly.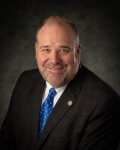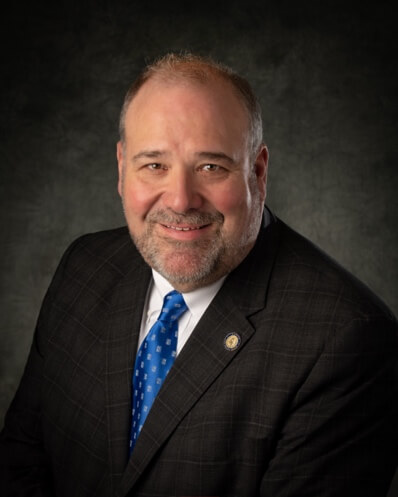 "We played our cards. We played them the best way we know how because at the end of the day, the eight of us want the same thing: what's best for the children of West Virginia, nothing more, nothing less," Hardesty said.
Roach said in a statement he was honored to receive the board's confidence.
"I look forward to working with him, the board, and the staff at the West Virginia Department of Education," he continued. "With the exception of student safety, student achievement has always been at the forefront of every position I have held. As a lifelong educator, I am grateful for this opportunity and look forward to starting this new position."
Several board members publicly praised the selection; Debra Sullivan said she watched Roach's work at the School Building Authority, and she was impressed with how he brought the staff together.
"He's a very capable, creative thinking type of guy. He's intelligent and he has a real passion, a real deep compassion for the children of this state" she said.
Board member Miller Hall said he has also been impressed with Roach's recent performance.
"He's a team player. He's a tremendous communicator. He keeps us updated on everything that's going on with the SBA, no matter how small or how large," Hall said.
The board approved Burch's transfer request following a 20-minute executive session during Wednesday's meeting.
Burch will be paid $142,327 annually in his new position, a pay cut from his current salary of $230,000.
Burch told MetroNews his decision was partially based on a growing interest in what's been happening at the West Virginia Schools for the Deaf and the Blind.
"I think the priorities remain singularly focused on the children," he said. "Families that are choosing to send their children are sending them there, and they should send them there with very high expectations."
Hardesty said Burch made the decision in part because of his aging parents.
"Clayton's heart's in the right place. He wants what's best for his parents, [and] there's a lot of factors that came into play," Hardesty said. "I know that deep down that Clayton has a real passion for the West Virginia Schools for the Deaf and the Blind."
Burch has made several visits to the schools in recent months connected to both promised education improvements with the appointment of an intervention team at the school in 2021 and facility improvements following a February fire that destroyed a historic building on campus.