UPDATE (7:30 P.M.) — The West Virginia Department of Transportation announced Thursday evening all lanes around the incident site have reopened. Motorists can expect traffic delays because of an increase in volume in the area.
PREVIOUS UPDATE (4 P.M.) — A hazardous materials cleanup crew continued cleaning up the site Thursday afternoon.
Motorists have reported significant traffic on U.S. Route 60 between Montgomery and Hico. State officials said West Virginia Route 61 from Montgomery to Oak Hill is closed after a tractor-trailer got stuck at a turn around Deepwater Mountain. Officials have urged commercial traffic to use U.S. Route 19 and Interstate 79.
MAHAN, W.Va. — The driver of a tractor-trailer that crashed on the West Virginia Turnpike early Thursday morning has been charged with driving under the influence.
The crash occurred around 12:30 a.m. Thursday on the Skitter Creek Bridge between the Mossy and Mahan exits.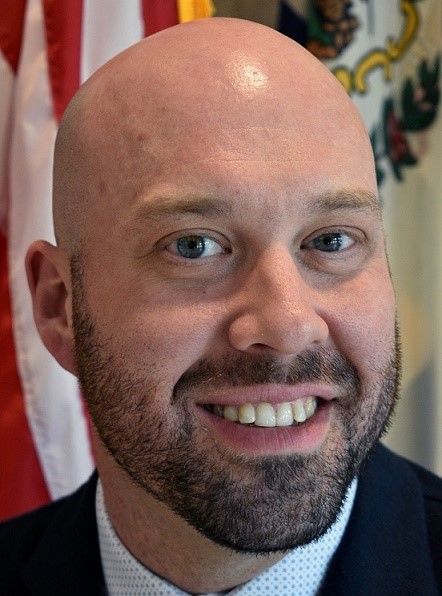 According to Parkways Authority Executive Director Jeff Miller, the driver lost control of the truck. The vehicle overturned and came to rest upside down on the median wall where it burst into flames. The driver managed to escape and was at the scene when State Police arrived to the crash location. Troopers determined he was impaired and took him into custody.
"Because of one individual's actions, this has caused a disruption to thousands of travelers," said Miller on MetroNews "Talkline."
Authorities identified the driver as Dennis Eugene West, 54, of Moncks Corner, South Carolina. West was not hurt. He blew a .128 on a breathalyzer, nearly two times the legal limit.
He's being held in the Southern Regional Jail on $2,500 bail.
The truck was hauling 12 275-gallon totes of Alkyl Dimethylamine, which is primarily used as a cleaning agent. The West Virginia Department of Environmental Protection will be responsible for handling the removal of the hazardous material the truck was hauling.
Kanawha County Homeland Security and Emergency Management said the spill caused a fish kill on Skitter Creek and on Paint Creek downstream. Biologists from the DEP and Division of Natural Resources are monitoring the situation and trying to come up with a plan to limit damage to the local ecosystem. Officials said the material is putting off a pungent odor to communities along the streams.
The Detour A plan is in effect; traffic between Charleston and Raleigh County has been diverted onto Interstate 79 to U.S. Route 19 and on the southern end onto U.S. Route 19 to Interstate 79 and then back to Charleston. Local traffic used U.S. Route 60 and West Virginia Route 61, but unfortunately, Miller said some truck drivers have also taken those as alternate routes, and it has created another issue.
"That is our major detour since this happened north of Beckley and south of Charleston. There's not any convenient nor really technically approved routes for tractor trailers to use other than 79 and 19," he said.
An early morning crash involving a tractor-trailer leaves both lanes closed on the turnpike between Mossy and Mahan. What's the latest? Jeff Miller, Executive Director of the WV Parkways Authority, provides the latest to @HoppyKercheval. WATCH: https://t.co/yCFQ3nDJuy pic.twitter.com/R2kmuOuHkK

— MetroNews (@WVMetroNews) August 25, 2022
Miller said an investigation is underway. The first priority is clearing the accident and getting the road reopened,
"All parties are taking this very seriously. There's a lot of cost and a lot of disruption to travelers, but again as I said, I believe this was a preventable situation," he said.