CHARLESTON, W.Va. –– Gov. Jim Justice says the state will not add COVID-19 to the schedule of vaccines required for children to attend school, as the Centers for Disease Control (CDC) and Prevention advisory committee recommended this week.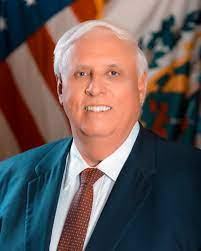 The governor made his stance on the topic clear during his coronavirus press briefing Monday.
"With all my power that I have, West Virginia will not mandate COVID-19 vaccines for kids," Justice said.
Senate President Craig Blair, R-Berkeley, and Senate Finance Chairman Eric Tarr, R-Putnam both oppose the recommendation. States use these recommendations as guidelines as they develop their own policies at the state and local levels.
"I want to be clear: I will strongly defend the rights of our families to choose whether their child receives a COVID-19 vaccination," Blair said in a release.
"I will oppose efforts by the DHHR or the Department of Education to go down this path if they choose to do so. We have some of the strongest childhood vaccination requirements in the country that allow for very few exceptions, and I will not allow our state agencies to blindly follow this federal recommendation without full consideration from the full Legislature."
Tarr added that the CDC's recommendation is another example of federal overreach into the lives of everyday West Virginians.
"This is a vaccine that does not have full scientific testing, there are thousands of proven side effects and long-term effects from people who have taken it, and we do not know for certain the problems it could possibly cause children down the road," he said.
"At its core, this is an issue of parental choice, and in every case, I will side with our parents to make decisions for their children that align with their beliefs. I will not stand by and allow any state agency to interfere with our parents' right to choose what's best for their children."
Justice continued by saying he encourages children to be vaccinated but the decision should be made by families and individuals.
He credited the entire state's response to the pandemic including the debated vaccines. 68% of the state's population over the age of 5, over 1.1 million people, have received at least one dose of a COVID-19 vaccine.
"We've all stayed together, we've pulled the rope together and we've gotten through this a million times better than what most folks thought we'd have gotten through it. If you want us to fragment in every direction known to man, then come up with something as ridiculous as this," the governor said.