A nonprofit looking out for the rights of disabled West Virginians is questioning whether a review of the Department of Health and Human Resources is particularly meaningful.
Disability Rights West Virginia is urging lawmakers to ask tough questions about how the review was conducted and if a disability attorney was present.
"West Virginia's taxpayers paid an estimated $503,648 for the organizational assessment and $578,770 to develop a strategic plan. A taxpayer price tag of over $1M for a 41-page report with little substance, canned rhetoric, empty platitudes, and minimal guidance is disheartening," wrote Michael Folio, legal director for Disability Rights West Virginia.
"The cost of the 41-page report is roughly equal to 1,139 admission days at a state diversion hospital."
The letter from Disability Rights West Virginia was addressed to leaders of the Legislative Oversight Commission on Health and Human Resources Accountability. That committee is meeting this weekend during legislative interim meetings.
Earlier this year, a bipartisan spectrum of West Virginia lawmakers concluded that DHHR, the state's largest agency, is just too unwieldy to get a handle on its operations or finances. DHHR's total annual budget is $7.5 billion to handle a wide range of health and societal issues.
Gov. Jim Justice vetoed a bill that would have divided the agency, saying a restructuring needs a longer, more careful examination. The governor called for a top-to-bottom review.
The result was an outside review by the national consulting firm McChrystal Group, which this week issued a report that rejected splitting the agency, but did conclude that changes are urgent to knock down silos and improve results.
McChrystal Group provided a cost estimate of $503,648 for the organizational assessment of DHHR and $578,770 to develop a strategic plan. The national consulting firm named for retired U.S. Army Gen. Stanley McChrystal reached conclusions after analyzing a survey of all DHHR employees, conducting 65 interviews, reviewing agency documents and reviews by subject matter experts.
"To improve West Virginia's health and human services outcomes, the status quo is not an option; DHHR requires bold organizational change," wrote consultants for the McChrystal Group.
"However, creating two separate departments is not the change required, as doing so would divert time, funding, and leadership's focus away from serving West Virginians."
Disability Rights West Virginia disagreed with the consulting firm's approach, saying its viewpoint was left out. Disability Rights West Virginia noted in its letter that it reached out on its own to McChrystal Group on four instances "about significant concerns and issues at DHHR" that were identified during confidential facility monitoring.
But there was apparently no response to those concerns, and failing "to identify in their report the stakeholders they interviewed and their failure to communicate with DRWV should raise alarm bells for Governor Justice, LOCHHRA, and West Virginia's taxpayers," wrote Disability Rights West Virginia.
"Governor Justice ordered the McChrystal Group to conduct a 'top-to-bottom review of the Department' yet McChrystal Group failed to identify the stakeholders at the top and the stakeholders at the bottom with whom it conferred."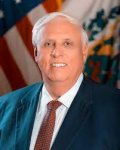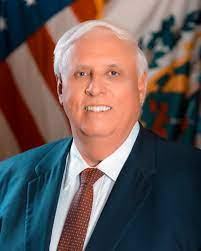 As the findings were released Thursday afternoon, the governor said he has directed DHHR Secretary Bill Crouch and his leadership team to immediately implement the McChrystal Group's recommendations.
"They will do so in an effective and efficient way and will ensure there is no lapse in any vital support or services for the West Virginians who rely on the DHHR. I will also work closely with the Legislature on changes to laws or funding that may be necessary to implement these changes."
But all but the broadest changes are still to be developed.
McChrystal's report says the agency's executive team should focus on a strategic plan and then further develop and communicate its direction.
"The objectives in this plan are large challenging issues that will not be simple to address. Achieving them will require consistent focus and support from teams across the department," the consultants noted.
"Therefore, detailed action plans are needed to identify key strategies, initiatives, performance measures, and milestones."
Right now, the report concluded, communication throughout the agency too often falls short to be effective: "The Office of the Cabinet Secretary – including all administrative offices – rarely seeks proactive input from the bureaus, which impacts decision-making and service delivery."
Lack of broad strategy across the agency results in fumbled priorities, the review concluded. "The lack of a department-wide strategy also results in over reliance on key leaders, further limiting collaboration and hindering teams' abilities to effectively deliver services."