The secretary of West Virginia's Department of Health and Human Resources says an announcement is straight ahead about the structure of state government's biggest agency.
"We are working hard on these changes. We will have an announcement on Monday, probably a couple of announcements next week," DHHR Secretary Bill Crouch said during a briefing. "The key to any any real innovation is to get the right people in the right places."
An outside review of DHHR by the consulting firm McChrystal Group focused on better communication and breaking down silos. One of the major recommendations is to establish an executive leadership team consisting of seven people responsible for united leadership of agency strategy.
Besides the current cabinet secretary, that would include a deputy secretary for child welfare, deputy secretary for substance abuse disorders, deputy secretary for access and eligibility plus the state health officer, the director of the Center for Threat Preparedness and a chief operating officer.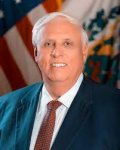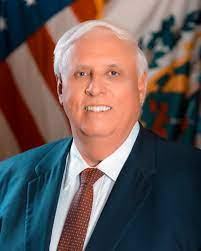 When the review came out earlier this month, Gov. Jim Justice called for immediate implementation.
Last week, the governor indicated that might have raised expectations for turnaround that hasn't been exactly immediate. But the governor said he does expect rapid movement.
"I'll promise you we will make that announcement on Monday," Justice said.
The big picture is West Virginia's low performance on the  most challenging health and societal issues. Consultants noted that West Virginia ranks lowest for life expectancy, highest for rate of drug-related deaths, highest for percentage of minors in foster care, second highest for food insecurity and 35th for access to care.
The consultant's review "shows a compassionate and committed workforce forms the cornerstone of DHHR. At the same time, current Department operations are not driving long-term improvements in state-wide health and human services outcomes. As such, indicators and outcomes in West Virginia continue to rank among the lowest in the country."
The report came about after a bipartisan and frustrated spectrum of West Virginia lawmakers concluded that DHHR is just too unwieldy to get a handle on its operations or finances. DHHR's total annual budget is $7.5 billion from state and federal dollars.
Justice vetoed a bill that would have divided the agency, saying a restructuring needs a longer, more careful examination. The governor called for a top-to-bottom review.
The result was the outside assessment by the national consulting firm McChrystal Group, which provided a cost estimate of $503,648 for the organizational assessment of DHHR and $578,770 to develop a strategic plan.
The national consulting firm named for retired U.S. Army Gen. Stanley McChrystal reached conclusions after analyzing a survey of all DHHR employees, conducting 65 interviews, reviewing agency documents and reviews by subject matter experts. The result was a rejection of splitting the agency, but it did conclude that changes are urgent to knock down silos and improve results.
"To improve West Virginia's health and human services outcomes, the status quo is not an option; DHHR requires bold organizational change," wrote consultants for the McChrystal Group.
"However, creating two separate departments is not the change required, as doing so would divert time, funding, and leadership's focus away from serving West Virginians."
Right now, the report concluded, communication throughout the agency too often falls short to be effective: "The Office of the Cabinet Secretary – including all administrative offices – rarely seeks proactive input from the bureaus, which impacts decision-making and service delivery."
Lack of broad strategy across the agency results in fumbled priorities, the review concluded. "The lack of a department-wide strategy also results in over reliance on key leaders, further limiting collaboration and hindering teams' abilities to effectively deliver services."
West Virginia lawmakers, when presented the report, were less than wowed. 
"I was really disappointed in the report," said Delegate Lisa Zukoff, D-Marshall, who said lawmakers have a straightforward goal of making DHHR more effective.
"It was kind of a generic summary of what they came up with and, frankly, we've seen this before in West Virginia. Every 10 years or so we see a new study that says the same thing and it doesn't get better," said Zukoff, speaking on Watchdog Radio in the Wheeling area.
Specifically, Zukoff said members of the health committee want to see improvements like fewer foster children falling through cracks and better care of residents in state-run facilities. 
"We want the people that DHHR serves to be taken care of," Zukoff said.