ELKINS, W.Va. – The greater Elkins area will join Morgantown, the Greenbrier Valley and the Eastern Panhandle in the Ascend WV program.
The application period for 25 to 35 new "Ascenders" officially opened during a virtual round table discussion Tuesday afternoon.
Ascend WV is a remote work program aimed at attracting out-of-state residents to live and work in West Virginia. Marshall University President Brad Smith and his wife Alys founded the program within the West Virginia University Outdoor Economic Collaborative with a $25 million endowment in 2020.
"Right there on the edge of the national forest," Smith said of the most recent selection. "If this is Almost Heaven then God placed some of his kindest angels in the Elkins community."
Smith said the decision to add the greater Elkins area to the program came with an exhaustive review.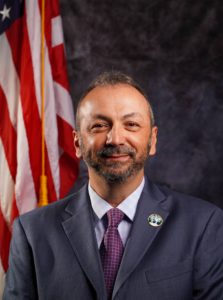 Elkins Mayor Jerry Marco cited recreation opportunities, a vibrant arts community and downtown shopping district but he said it's the people that make Elkins a special place.
"When you visit Elkins we want it to be an experience, something that sticks with you that you can take back to your friends and tell them you want to go back there again that was really cool,"Marco said. "But, it's the people that make it magical and pull everything together."
Robbie Morris, executive director of the Randolph County Development Authority welcomed the decision and new residents.
"It's phenomenal that Elkins, and the greater Elkins area becomes a part of the premiere talent attraction program in the country," Morris said.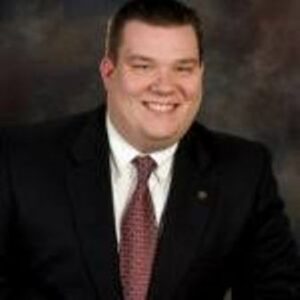 The incentives in the Ascend West Virginia program include $12,000 in cash for relocation, one year of free outdoor activities valued at more than $2,500, free working space, access to continuing education through the John Chambers College of Business and Economics entrepreneurship ecosystem, special events with state leaders and guided excursions to attractions in the state.
Ben Frohman relocated his family to Morgantown from the Arlington, Virginia during the first Ascend class in 2021. Frohman is a former federal employee now working as a consultant and his wife is a doctor in the Morgantown area. The Frohmans also have a young child and pet.
Recently Frohman and his daughter were traveling on I-79 when they had a flat tire. Frohman said he pulled off the interstate into a parking lot of a gas station preparing to make a plan, and within 60-seconds a young man and his girlfriend stopped to lend a hand.
"They jumped out and asked if they could do anything to help us get the tire changed," Frohman said. "I was just blown away by how quickly that happened, he saw that we were in trouble and he was not going to let us be in trouble alone."
Nicole Falk came to West Virginia about a year later from the San Francisco Bay area.
"It's some of the best riding on the East Coast and in the Midwest and back country riding with better access to cities than a lot of the riding than the Rockies or Sierras, so I think that part of it was really unique and exciting to me," Falk said.