MONTCALM, W.Va. — A Mercer County couple is behind bars for allegedly beating a man, locking him in a dog cage and dropping him off at a McDowell County hospital.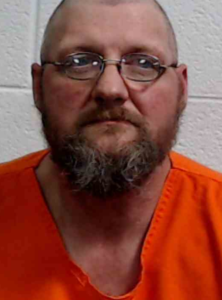 Walter Lee, 42, and Tricia Lee, 38, both of Montcalm, were arrested Wednesday and face felony charges of kidnapping, malicious wounding, assault, battery and conspiracy.
The victim, Gerald Bennett, told State Police he was living with the couple in their trailer on Muncy Lane in Montcalm for about a year. Bennett said the Lees started beating him with closed fists uncontrollably and then put him in a dog cage located in the living room of the trailer.
According to a criminal complaint filed in Mercer County, the couple put a padlock on the outside of the cage so Bennett could not get out. Bennett said Tricia Lee was the only person with a key to open the cage. He said he would be locked in the cage for the whole day and was only allowed to eat one meal a day.
The couple is accused of placing a blanket over the dog cage while Bennett was locked up so he couldn't see what was going on.
"It got to the point he was so used to having to go into the cage everyday," the criminal complaint stated.
Police said Bennett was forced to wear adult diapers while inside the cage instead of being allowed out to go to the bathroom.
Bennett was dropped off at Welch Community Hospital "with substantial injuries" on Nov. 28 by Tricia Lee, police said. He was then flown to a hospital in Pikeville, Kentucky to be treated for those injuries.
When the couple was arrested, police recovered two black and orange Harley Davidson blankets, a blue propane tank and two padlocks.
The Lees are being held without bond in the Southern Regional Jail.