The question of cracking down on TikTok, the social media sensation with controversial ties to China, has come to West Virginia.
Senate Majority Whip Ryan Weld is asking the governor to make sure the Chinese-owned apps TikTok and WeChat are kept off state government-issued phones, computers and other devices.
In response, Governor Justice's administration issued a statement that security measures are in place at the state level already. The Governor's Office did not specify banning Tiktok downloads on state-issued devices but did describe safeguards like blocking its use on state government networks.
"The Governor understands and shares Senator Weld's concerns as they relate to our state's cybersecurity resiliency, and especially his concern of foreign influence," press secretary C.J. Harvey stated in response to media questions.
"The good news is there are policies and procedures already in place which are designed to protect our state networks from cyber threats related to Chinese-owned TikTok and related apps."
Meanwhile today, Auditor J.B. McCuskey issued a directive to prohibit TikTok on devices associated with the Auditor's Office. Some other West Virginia constitutional offices, like the Treasurer and the Agriculture Commissioner, already have policies against using TikTok on state equipment.
TikTok, which is a very popular social media platform with short, sometimes funny videos, is controversial because of its ties to China through its parent company. A major worry is the accessing of U.S. user data.
Last week, Virginia Gov. Glenn Youngkin and Georgia Gov. Brian Kemp, both Republicans, were among officials across the country who made clear TikTok should not be used on state-issued devices.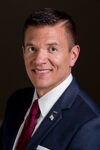 In West Virginia, Weld sent a letter to Gov. Jim Justice, requesting an executive order to prohibit downloading and using TikTok on state-issued telephones and computers.
"While this may seem like a trivial issue to some, I assure you it is not," wrote Weld, R-Brooke.
"To date, at least 16 states and several federal agencies, including the Department of Defense and Department of Homeland Security, have enacted measures prohibiting the downloading or use of these apps on government devices or accessing them through government networks. I respectfully ask that West Virginia do the same."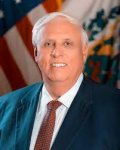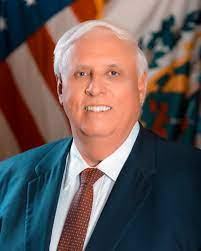 The governor's office responded by pointing toward assurances by Josh Spence, the state's chief information officer, that West Virginia government regularly monitors and implements cybersecurity policies and technical controls to mitigate cyber risk, protecting state-owned devices and the network as a whole.
"TikTok has already been blocked on state networks for many months, and the use of additional security controls further mitigates the risk," stated Harvey, the press secretary. "The Governor has confidence in his cybersecurity team to protect our state networks from cyber threats and to communicate best practices to cybersecurity teams across other branches of state and local government."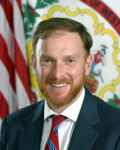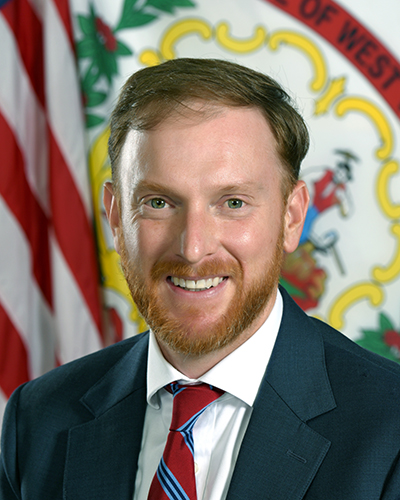 Auditor McCuskey today explicitly issued a ban on the use of TikTok on devices associated with his office, including devices used for West Virginia OASIS, which is the central repository used for all the state's financial data, including payroll.
McCuskey said he is thankful to work with Weld on the issue. "We have seen the threat that China and its government poses to our critical infrastructure, and this move is a proactive approach to protect the taxpayers of West Virginia," McCuskey stated.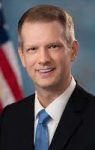 The state Treasurer's Office has forbidden use of TikTok across the computer network used by the office since Riley Moore assumed the office two years ago, said Jared Hunt, the communications director.
"It is prohibited from being installed on all Office-issued technology and devices and all TikTok-related IP addresses are blocked at the firewall level to prevent any communications through our servers," Hunt said in response to a MetroNews question.
He made reference to a long-standing security policy that no personal devices are allowed be plugged into the agency's computers or other network devices, or allowed to use the WiFi or ethernet networks used by the agency computers or servers.
"As a former national security advisor to the Foreign Affairs Committee of the U.S. House of Representatives, Treasurer Moore shares the deep concerns about TikTok and other Chinese-based apps and supports these efforts to block their usage across all state networks," Hunt stated.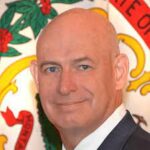 The state Agriculture Commissioner's Office network blocks all access to social media without special access, said Crescent Gallagher, the communications director for that agency. West Virginia's Agriculture Commissioner is Kent Leonhardt.
"Given the nature of the Department and the thousands of daily attacks on our network by foreign actors, we believe its imperative that employees are vigilant with their data. We will be restating to our employees the use of any social media, including TikTok, is against Department Policy," Gallagher stated.
He also clarified that its not worth the risk for the agriculture agency to establish its own TikTok account for cute videos of piglets and lambs.
"In addition," he said, "it is has been my decision to not create a Department TikTok given we are a targeted industry of foreign actors."