West Virginia officials excitedly announced a major green energy manufacturer last week, but there are still financial aspects of the project to pin down.
In all, the Form Energy battery plant proposed for Hancock County is meant to result in 750 jobs and is a $760 million project.
"We appreciate West Virginia's pro-business landscape, streamlined processes and commitment to workforce development," said Mateo Jaramillo, co-founder of Form Energy, which went through a year-long site selection process that started with identifying more than 500 possible locations among 16 states.
Although those factors likely played a significant role, there were also major financial incentives.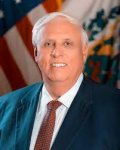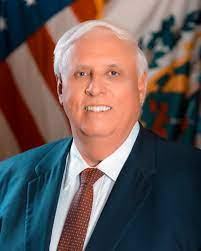 Gov. Jim Justice alluded to them in his announcement of the big battery manufacturer.
"We structured a unique financial incentive package worth up to $290 million in asset-based, performance financing to support their decision to locate in Weirton," Justice stated.
Form Energy, which develops long-storage batteries, is backed by Breakthrough Energy Ventures, which includes celebrity investors like Bill Gates, Jeff Bezos and Richard Branson.
While West Virginia officials and job-seekers celebrate the project's announcement, its financial structure is under scrutiny from institutions ranging from the conservative Wall Street Journal's editorial board to the progressive West Virginia Center on Budget & Policy think tank.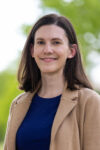 "For far too long, we've handed out hundreds of millions of taxpayer dollars in economic incentives with little transparency or accountability like analyzing whether these deals bring the economic benefits and jobs they promise," said Kelly Allen, executive director of the center on budget and policy.
She cited research showing incentives rarely produce the economic incentives they promise.
"Instead they create a race to the bottom among the states who 'compete' for the corporation, often at the cost of that money going toward public investments that benefit all residents and businesses," Allen said.
"When lawmakers are asked to approve additional economic incentives or tax subsidies for Form Energy, they should require those funds come with robust reporting, strong accountability provisions, and local hiring commitments."
The public component of the project's financing started becoming apparent last week with a 6-2 vote by the West Virginia Economic Development Authority, which passed a resolution authorizing up to $75 million in incentives for the "high impact development project."
A statement from the Justice administration provided some more detail about what that entails. The statement said the money will be used to purchase land and construct buildings in Weirton, where the new project is meant to take shape on 55 acres of the former Weirton Steel site. With that, the governor said, the funds will be "guaranteed, secured and collateralized."
There is still more public support.
The governor's statement indicated an additional $215 million will come from state and federal sources.
"I plan on working with the West Virginia Legislature and our federal partners to obtain an additional $215 million needed to finalize our agreement," Governor Justice stated.
Entering the holiday weekend, it wasn't immediately clear what the legislative role would be, how much more state money would be involved or what form any legislation might need to take. The regular legislative session is just a couple of weeks ahead, starting Jan. 11. 
The federal component also wasn't immediately clear, but signs point toward recently-passed federal incentives like the Inflation Reduction Act backed by Sen. Joe Manchin, D-W.Va., the chairman of the Senate Energy Committee. The act includes $369 billion for energy security and climate change programs over ten years.
Consumers and businesses will be able to access benefits from the act starting Jan. 1. The U.S. Department of Treasury has been working to provide more information about tax provisions of the act by the end of the current year.
Also possible are related incentives for development in coalfield communities.
National coverage of the project announcement by the business-focused Bloomberg drew that link, saying the project aimed at Hancock County is "the latest plant announced in the aftermath of President Joe Biden's landmark climate law."
Form Energy says its first commercial product, an iron air battery, is capable of storing electricity for 100 hours at system costs competitive with legacy power plants.
The company's battery technology operates through a "reversible rusting" process. The battery breathes in oxygen from the air and converts iron metal to rust. When the battery charges, the reverse happens. An electrical current converts the rust back to iron, and the battery breathes out oxygen.
Bloomberg wrote: "After years of depending on foreign imports for its clean-energy supplies, the US is on the verge of a revival in domestic cleantech manufacturing. A key product: energy storage for the country's grids and electric vehicles. The support of West Virginia Senator Joe Manchin was critical to the passage of the climate law, known as the Inflation Reduction Act."
The Wall Street Journal also made the connection, but with a more critical take.
A staff editorial headlined "The Subsidy Tango of Bill Gates and Joe Manchin" suggested the two are emerging as the biggest winners from the Inflation Reduction Act. The editorial board wrote of Manchin: "And here we thought he traded his vote for permitting reform, which still hasn't passed. Turns out he sold it for corporate welfare for his state. Your tax dollars for Bill Gates at work."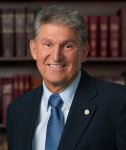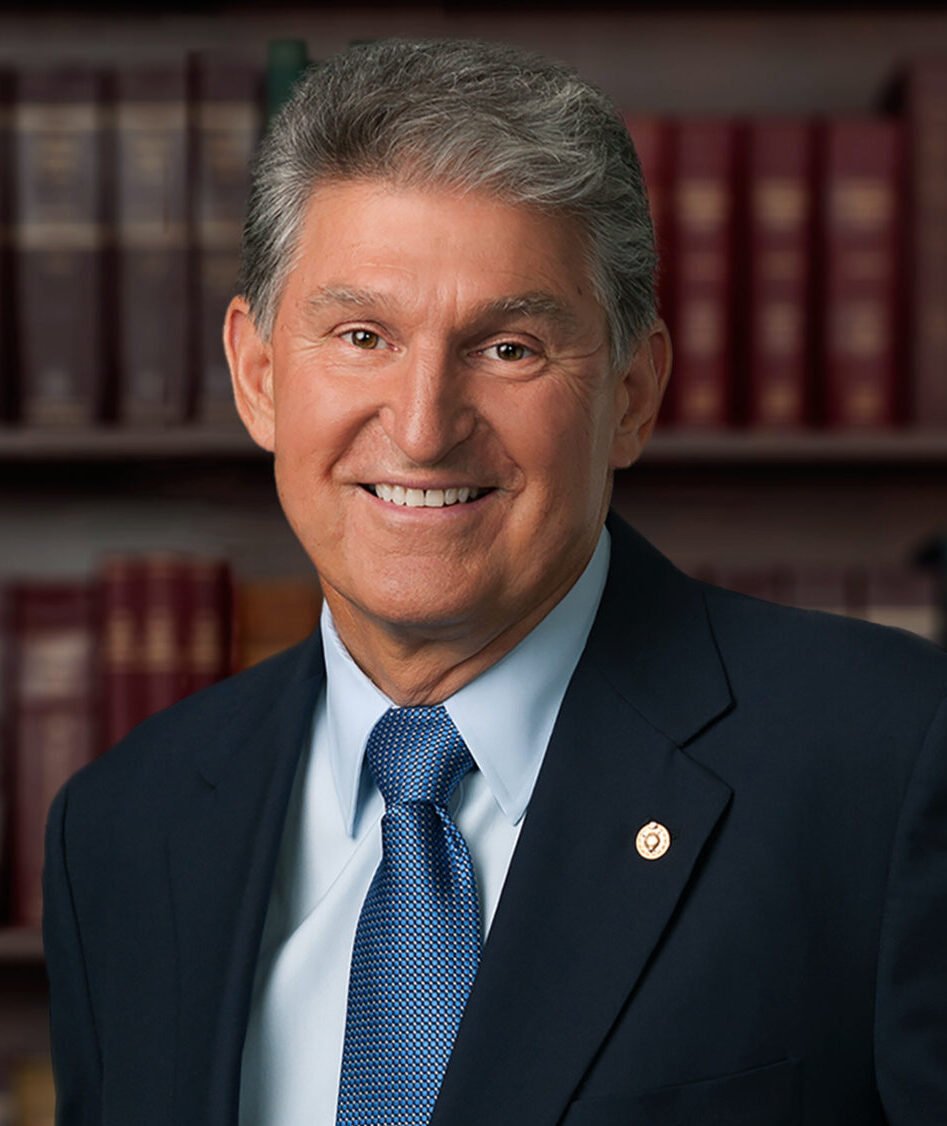 Manchin, in an official statement, praised Form Energy's decision to locate in West Virginia. Without specifying how the Inflation Reduction Act might affect incentives, Manchin referred to its role.
"West Virginia continues to be a leader in energy innovation, and the good-paying jobs and new economic opportunities this will bring are exactly what I had in mind as I negotiated the Inflation Reduction Act," Manchin stated.
"I have said it time and again: The path forward is innovation, not elimination, and with this announcement West Virginia and Form Energy are doing just that."
Senator Shelley Moore Capito, R-W.Va., also praised the company's decision to locate in West Virginia. Her office played a significant role behind the scenes in working with Form Energy's developers.
"If West Virginia is going to continue to be an energy state, we must embrace new technologies, but also tell our story on a national and global level," Capito stated.
"I look forward to working with the visionary leadership of Form Energy as they ramp up their production in West Virginia, and look forward to more positive developments for our home state in the future."
Form Energy's chief executive, Jaramillo, spoke last week at the West Virginia Culture Center, describing how the company chose West Virginia for its cutting-edge battery plant.
"At the beginning of this year, we initiated a robust site selection process to determine the location of our first, full-scale battery manufacturing facility in the United States," he said as the governor observed from alongside.
"It became abundantly clear that Weirton, West Virginia, a historic steel community that sits on a river and has the rich heritage, raw infrastructure and knowhow to make great things out of iron would be the ideal location for our first commercial battery production facility, Form Factory 1."
Form Energy expects to start construction of its Weirton factory in 2023 and begin manufacturing iron-air battery systems in 2024 for broad commercialization.
Hancock County's largest city is Weirton, long the headquarters of Weirton Steel, which was one of the world's largest producers of tin plate products and a major West Virginia employer. Production there required more than 10,000 workers at the steel plant's peak.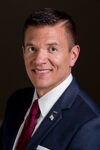 Now, if all goes to plan, the site will be transformed for a new era.
"If Weirton's past tells us anything about its future, it is that the people there will make this an incredibly successful endeavor," said state Senator Ryan Weld, R-Brooke, who grew up in Weirton and now represents the area.