CHARLESTON, W.Va. — State Revenue Secretary Dave Hardy says he's heard the criticism of the state's revenue surplus including some calling the big numbers a product of low estimates. So Hardy took a different route before state lawmakers Monday.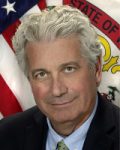 "Some say the surplus number that's based on the governor's revenue estimates is inflated but I'm not going to even use surplus numbers this morning, I'm going to use percentage numbers, percentage growth of all of our different revenue sources," Hardy said.
Overall revenue halfway into the fiscal year is up 21.2% from this time last year. Hardy said that doesn't have anything to do with estimates.
"Just like that sink in for a minute," he said. "We have 21.2% more revenue today that we did a year ago," Hardy said.
More than 90% of the growth comes in taxes, according to Hardy.
Personal income tax revenues are 13.6% more than this time last year.
"It's obvious West Virginians are earning more and paying more income tax which shows a growing economy," Hardy said.
Corporate net income tax revenues are up 11.8% and consumer sales tax 5.8%.
Hardy said severance tax revenues are up 113% six months into the fiscal year compared to last year at this time. A larger percentage of that growth is linked to natural gas prices, Hardy said.
"Seventy-percent of our severance tax revenue now is from natural gas. So the number that we are watching the most carefully, but officially Mark (state Deputy Revenue Secretary Mark Muchow) and his crew are watching those natural gas prices very carefully," Hardy said.
Muchow told lawmakers natural gas prices are beginning to level off.
"Natural gas prices have recently been much lower than in the past. That's starting to play out a little bit in the numbers. That will slow collections down a little bit in the second half of the (fiscal) year," Muchow said.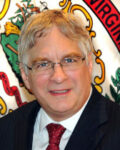 Hardy said there's one revenue source, interest income, has "blown up" in the last year. He said this time last year the state had earned $21,000 in interest income six months through the fiscal year. Hardy said because the Fed has raised interest rates to help with inflation, interest income is up to $38.9 million. Hardy said that should mean the Rainy Day fund will begin to bounce back from $132 million it lost from interest income and investment income in the past year.
Hardy, Muchow, state Budget Office Director Michael Cook and others are putting together Gov. Jim Justice's proposed budget for next fiscal year that will be presented to lawmakers during the governor's State of the State Address Wednesday night.