CHARLESTON, W.Va. — Flights are taking to the skies again at West Virginia International Yeager Airport now that a nationwide grounding of all domestic flights has been lifted.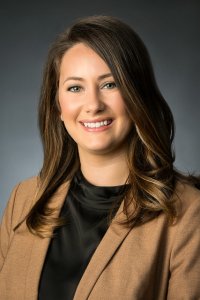 The Federal Aviation Administration lifted the order at 9 a.m. Wednesday after reporting an outage with their Notice to Air Missions (NOTAM) system.
The computer system, which provides information to pilots about closed runways, equipment outages and potential hazards along flight routes, went down at around 8 p.m. Tuesday. The grounding order was issued at 7:25 a.m. Wednesday.
Yeager's first flight of the day to Atlanta took off on time, but the two morning flights after that to Charlotte and Chicago were delayed.
"All of the aircraft that had already been boarded were told to de-plane their passengers and wait, so we did see quite a few delays on the Charlotte and Chicago flights, but those flights have now re-boarded and taken off," said airport director and CEO Dominique Ranieri on Wednesday's MetroNews "Talkline."
Many flights were delayed due to the FAA computer failure. What is the latest on this situation? Dominique Ranieri, Airport Director & CEO of Yeager Airport, provides the latest to @HoppyKercheval. WATCH: https://t.co/yCFQ3nEhk6 pic.twitter.com/qpUWklrHTB

— MetroNews (@WVMetroNews) January 11, 2023
As of 11 a.m. Wednesday, the 1:15 p.m. flight from Charleston to Atlanta was delayed. Flights arriving to Charleston Wednesday afternoon from Atlanta and Peoria were delayed and the flight from Charlotte was canceled, according to the airport's website.
"What we'll likely see for the rest of the day are what we refer to as residual delays because of course all of the airports in the country are trying to catch up from that couple hour delay," Ranieri said.
UPDATE: The ground stop has been lifted. Please continue to monitor your flight status with your airline prior to traveling to CRW. https://t.co/ZWMIY1nXsC

— West Virginia International Yeager Airport (@flycrw) January 11, 2023
Rainieri said they'll be monitoring arriving flights as the day goes on.
"We're hoping that our arrivals this afternoon will be able to make up time in the air and get us back on track so we can resume on-time operations by the end of the day," she said.
The airport is advising passengers to check with their airline prior to traveling to the airport.
The last time all flights nationwide were grounded was during the Sept. 11, 2001 attacks.
FAA officials said they plan to investigate the computer outage. U.S. Secretary of Transportation Pete told President Joe Biden Wednesday morning there was no evidence of any type of cyber attack at this point.